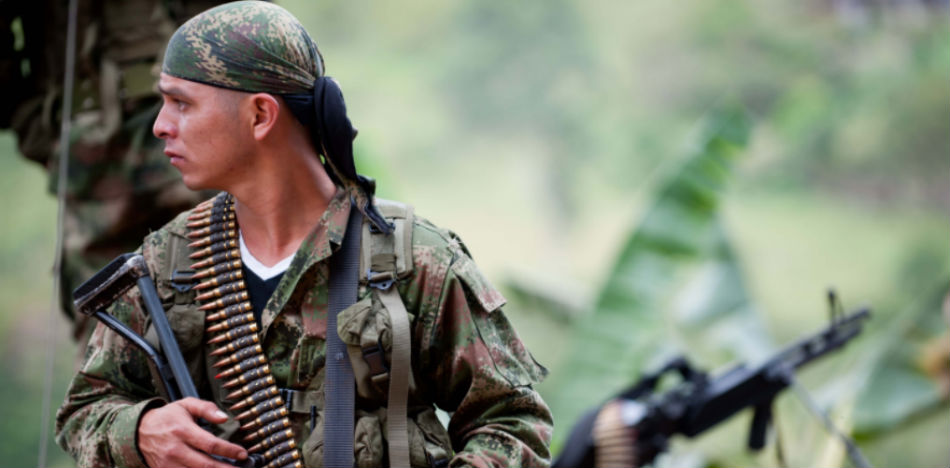 Through a press release, the NGO Amnesty International said that the Colombian armed conflict is raging on in several parts of the country despite the agreement signed between the government and the FARC guerrilla group in 2016. According to this organization, hundreds of people are still impacted by the longstanding conflict, even after the beginning of the implementation of the peace deal agreed in Havana.
This phenomenon has occurred because, despite the fact that the FARC have begun to mobilize towards controlled camps known as concentration zones, other armed groups have begun fill the vacuum in those places where before the FARC maintained a strong presence.
For example, Amnesty Internacional reports in the El Espectador newspaper, that the community of San José de Apartadó, in the department of Antioquia in the northeast of the country, has suffered more than 300 murders or displacements perpetrated by the Self-Defense Groups Gaitanistas de Colombia. Many of their members were formerly associated with the United Self-Defense Forces of Colombia (AUC), a group which has been linked to other criminal activities.
Similarly, there have been attacks by the Gulf Clan, a criminal gang that claims to have a political ideology, but which has been described by many as simply a group dedicated to drug trafficking and illegal mining. For this reason, Amnesty International has strongly criticized the Colombian government failure to acknowledge the existence of paramilitarism by asserting that these criminal actions are not systematic, as they did yesterday before the Inter-American Court of Human Rights.
Amnesty International's statements come days after the start of the FARC's disarmament and in the midst of the commencement of the government's talks with the ELN guerrilla group. Long considered more radical than their FARC counterparts, the ELN has remained a thorn in Colombia's side, as it has carried out nearly constant attacks on the country's infrastructure, police, and civil society.
Source: El Espectador