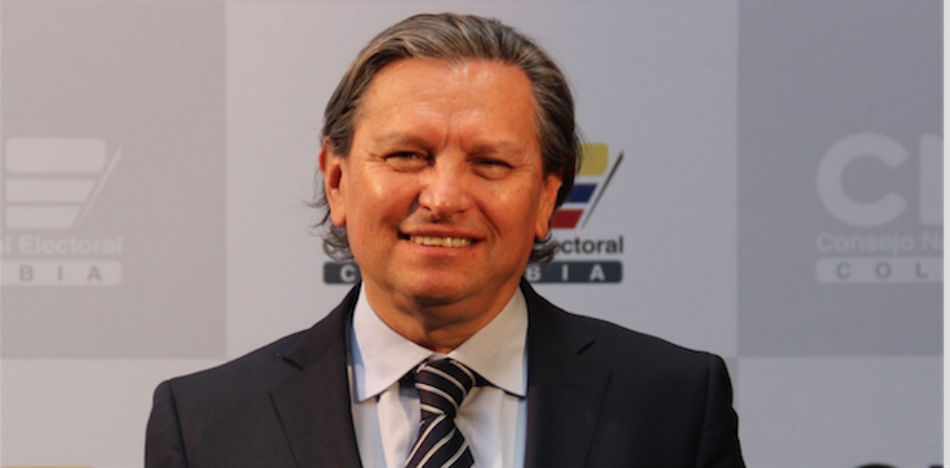 The magistrate of the National Electoral Council, Armando Novoa, presented a request to investigate the campaign of Juan Manuel Santos in 2010, in which his campaign team and his political party stand accused of violating spending limits. The inquiry stems from an illegal donation made by the Brazilian construction giant Odebrecht, according to the journalistic team of W Radio.
The request was made after the judge was assigned by lot to the investigation of the Santos campaign, and is certain to generate controversy, since the statute of limitations has expired, as more than three years have passed since the wrongdoing. However, the magistrate says that the charges must be pursued.
The investigation into the campaign of President Juan Manuel Santos began after his campaign manager, Roberto Prieto, admitted that in 2010 they were sent to make two million posters that had a total value of around USD $400,000 that was paid for by Odebrecht through an account in Panama.
At the same time that the magistrate called to open the investigation, he was also criticized for having spoken to the media about the subject, since some people consider that his statements could be prejudicial, a reason for which could be recused from the case. This fact would not be surprising since the majority of the nine magistrates were elected by the party of Santos and/or their allies, with the exception of Novoa who was elected by minority parties.
Novoa requested that the investigation into Santos's Partido de la U involve both violating the permitted campaign fundraising limits, and raising funds from a foreign multinational, which is not allowed by Colombian electoral law. Key figures under investigation will include Rodrigo Rivera, Santos 2010 campaign manager; German Girl, political strategy director; Alberto Velásquez, director general of the campaign; Roberto Prieto, co-director; Jorge Alberto Uribe Echavarría, advisor to the financial committee; and Sergio Diazgranados, advisor.
Source: W Radio