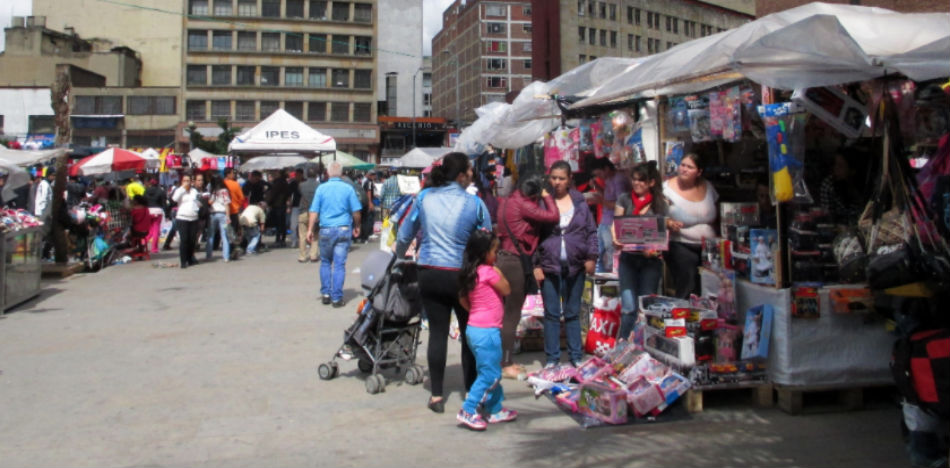 In the heart of downtown Bogotá is the sector known as San Victorino. There the inhabitants of the Colombian capital can find all kinds of imported products at prices much lower than in any other part of the city. Recently, however, the arrival of Chinese merchants has caused consternation and in some cases even violence.
Colombian merchants say that the Chinese have come to work without a visa and that they are bringing smuggled goods into the country. The merchants allege the low prices charged by the Chinese merchants are putting them out of business. Semana magazine published a video interview featuring one such Colombian merchant who felt threatened by the competition.
San Victorino is a microcosm of free markets and commerce where an estimated 12 billion Colombian pesos per day (USD $ 4.09 million) is sold per day, the vast majority of it in cash, which reduces transaction costs between buyers and sellers.
Beginning on Wednesday, March 1, protests by Colombians against their Chinese competition turned violent, as the protesters began to attack Chinese owned storefronts. The merchants in question had to close their premises in order to avoid having all their merchandise destroyed.
In addition, one of the Colombian merchants told a representative of the Chinese community, Kenny Tsui, that they would not allow the Chinese to do business in Colombia and that they were responsible for ruining Colombian businesses, especially with regard to textiles. Tsui allegedly replied that he would speak with his colleagues to see what he could do, but he added that "competition always brings challenges" and that the world is governed through the free market.
Finally, in the video published by Semana, the Colombian merchant said that if the Chinese want to do business in Bogota, they will have to walk over dead bodies.
Source: Revista Semana