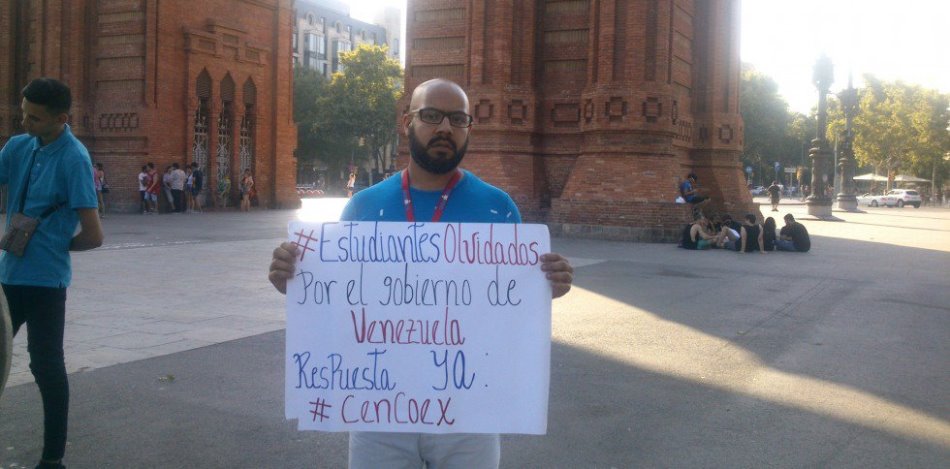 EspañolThe government of Nicolás Maduro has completely abandoned Venezuelan students studying abroad; it has currently been more than three years since the government has provided them with their promised living expenses, amid a dire shortage of hard currency.
Carlos Moreno, coordinator of the organization Venezuelan Students Abroad, reported that students abroad are in crisis: many of them have nowhere to live or sufficient food to eat.
The failure of the Venezuelan government to provide them with monthly stipends affects 25,000 Venezuelan students abroad. Many are undocumented due to the lack of government support.
The leader explained that Spain and the United States are the countries that have developed support programs to be able to help alleviate this situation.
However he clarified that in Europe the situation is more difficult and many students have ended up begging. "They live in airports, in cars, or in shelters," he said.
Sonia Medina, representative for the Popular Will party and president of the special subcommittee that investigates the allocation of foreign exchange for Venezuelans abroad, asked the National Assembly to declare the situation to be an immigration emergency due to the dire straits that students and pensioners are confronting abroad.
According to the figures compiled by the subcommittee, an estimated 37,000 are affected by foreign exchange crisis of the Venezuelan state: 25,000 students and 12,000 pensioners and retirees.
On March 1st, MPs from the ruling PSUV asked the government of Nicolás Maduro to pay the pensions of the returnees from Venezuela to Europe.
The representatives made the request via a letter to the Embassy of Caracas at the European Union, asking the EU to mediate so that both Venezuelans and Spaniards can receive the pensions that are due to them.
According to available information, Venezuela "has not paid pensions to beneficiaries (both Venezuelan residents in Spain and returned Spanish nationals), since January 2016; which means that for the past year the government of Nicolás Maduro has not complied with the nation's pension obligations.
In Europe there are about 9,000 affected, especially in Spain, Italy, and Portugal where a majority of Venezuelans have established residence.
Source: El Nacional