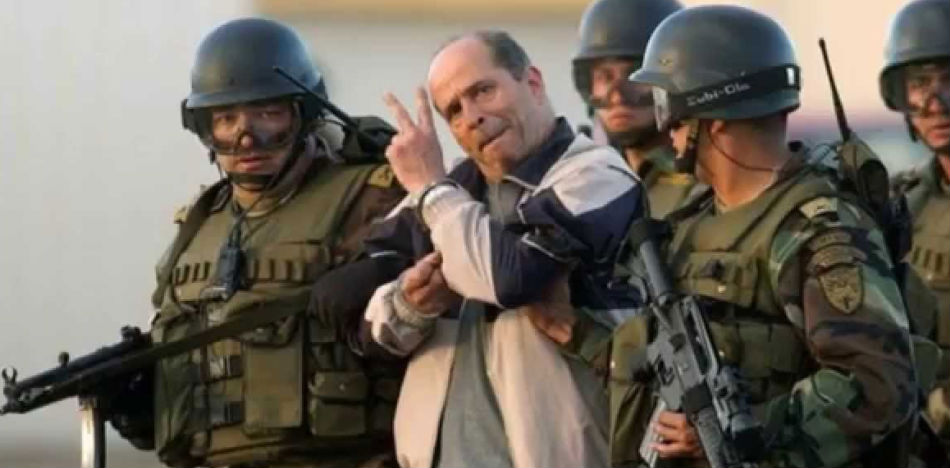 Marc Gonsalves, an American contractor kidnapped by the FARC from 2003 to 2008, confirmed to W Radio that the release of FARC leader Simon Trinidad, sentenced to a lengthy US prison term for kidnapping, was a strong possibility according to information he received information from a senior government official. The United States government was apparently looking for a vehicle to transport the guerrilla after his release.
Gonsalves said that although it was difficult to believe that this was a possibility, given the information they received, they decided to send letters to the US government and even lobbied White House staff as a way of publicly objecting to Trinidad's possible release. Information on the possible release was provided in November of 2016.
Gonsalves said that during the visit with Washington officials, the theme of Simon Trinidad was one of the most important issues that was discussed, along with the recognition of victims of Colombia's armed conflict such as himself. The kidnap victim assures that the government claimed to be responsive to his concerns, but he was sufficiently distrustful about what could happen, that he began sending letters to members of the US Congress demanding that Trinidad serve out his sentence.
Gonsalves said that Simon Trinidad tried to pressure the Colombian and American governments via the kidnapping of the three Americans to obtain benefits for the FARC while destroying the lives of their families and those captured. He made these remarks after being asked about the responsibility of the guerrilla in the kidnapping of which they were victims.
Finally, Marc Gonsalves says he is not sure that the Colombian government pressed for Trinidad to be released, but said he was sure that the United States was preparing for the guerrilla to be taken out of prison and returned to Colombia.
Source: W Radio