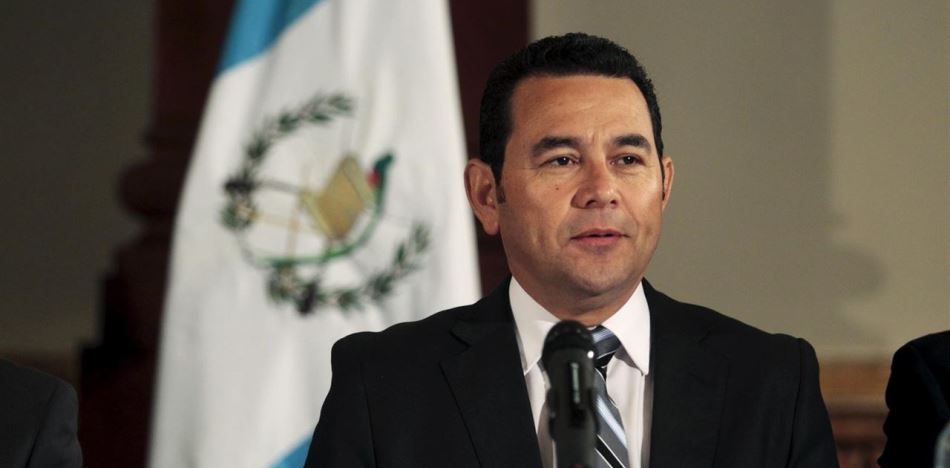 EspañolGuatemalan President Jimmy Morales has announced he will no longer be donating 60 percent of his salary.
Morales backed out of his promise this week, due to "the situation and the cost it represents," but did not clarify beyond that. Many have speculated that the decision is related to the arrest of his son, who is being tried for corruption.
On his Facebook, Morales said the change would be temporary, and that he hopes everything "will return to normal soon."
The salary of the president is US $5,610, of which he previously donated 60 percent. Additionally, he made US $ 13,375.25 in representation expenses.
According to Prensa Libre, the first donation from Morales was to the museum of the Church of Comalapa, Chimaltenango, for US $1,203. He also donated US $926,905 to a foundation in Petén.
Another contribution was given to the reconstruction of the Champerico dock, Retalhuleu, for US $1,000 — for the purchase of sandbags that could better control water channels.
However, Guatemalan courts recently detained José Manuel Morales, the president's son, who is being held in jail at the Matamoros military base for fraud.
Morales is accused of having included three irregular adjudications for more than US $26,757 on the Property Registry in 2013 to help the family of his then-girlfriend.
Together with his Uncle Sammy, Jose Manuel Morales allowed the father of his girlfriend Mario Orellana López to win the public awards, which has been interpreted as an "illicit favor."
The two are involved in three public awards for more than $ 25,000 from the General Property Registry in 2013.
Source: Prensa Libre