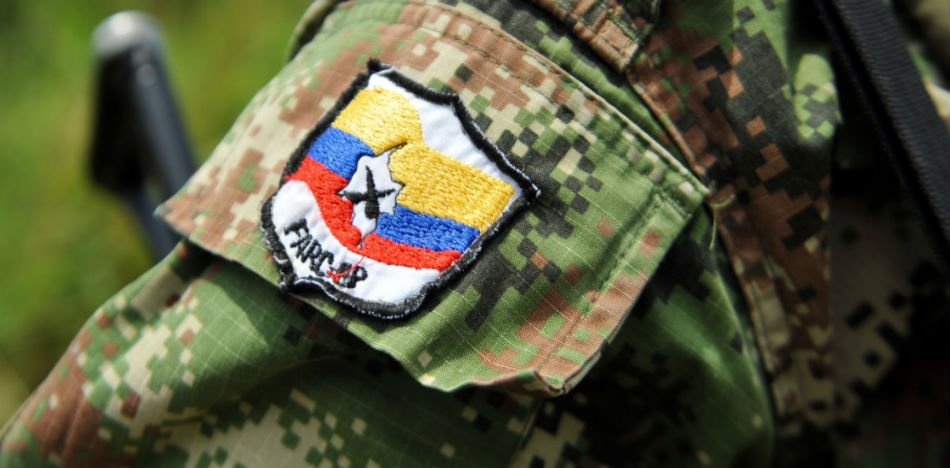 The 34th Front of the FARC (Revolutionary Armed Forces of Colombia) guerrilla group ended the year with an epic party in Vegaez, Antioquia, one of the "pre-grouping zones" where ex-militants are waiting to be relocated to their final concentration zones, according to an article published by the newspaper El Espectador on January 1st of this year.
The FARC has waged a five decade insurgency against the Colombian government, but has recently demobilized by means of a peace agreement signed with the Colombian government.
According to the report, some guerrillas also received visits from their relatives, including minors, which according to the agreement is prohibited. The Colombian government appeared to overlook the irregularities in the year end festivities, which featured one particularly poignant reunion of a child who had not seen his parents (both FARC soldiers) in more than two years.
The party featured a barbecue, music, and even a beer, which is also technically prohibited, but was also overlooked in the spirit of the Holiday Season. To ring in the New Year, guerrillas turned in their rifles and camouflage fatigues for civilian clothes and makeovers, including manicures and new hairstyles.
According to the El Espectador article, many of the members of the guerrilla group are happy to have been able to reunite with their relatives and reintegrate into the civilian population. There are those who point out that they enjoy the option of "eating, drinking, and being merry," while in the process of defining their legal situation and negotiating the surrender of their arms.
The guerrillas are optimistic about what will come with the Santos-FARC agreement, and they expect its implementation to begin soon. In the next phase they will have to move towards the stipulated "zones of concentration," where they will define their legal situation through the controversial transitional justice program, and aid with the process of reparations for the victims.
Source: El Espectador