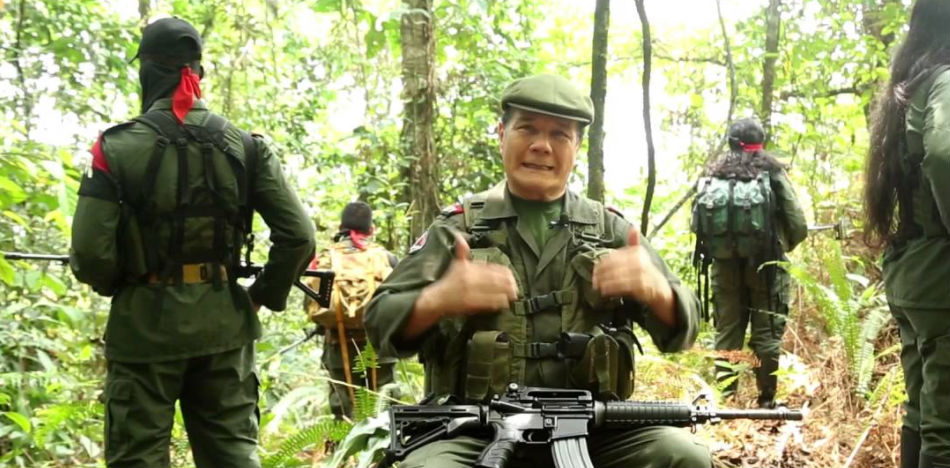 Colombia's National Liberation Army (ELN), in an end-of-year communiqué, said it hoped that in January "the respective sides would moderate their positions" and a peace agreement would be reached with the national government. In addition, they emphasized their desires to bring about peace, despite having carried out multiple terrorist attacks on Colombian infrastructure.
The guerrilla group, which did not refer to the hostages it currently has in its possession, insisted that a bilateral ceasefire is necessary while the agreement is being negotiated; something that the government has never agreed to, given the mistrust that exists between the two parties in the midst of the negotiations that have been taking place.
The ELN guerrilla group also criticized President Juan Manuel Santos for taking the decision to suspend the start of the public negotiation phase until the subversive group has released the politician Odín Sánchez, who has been kidnapped since April of 2016. Sanchez is a politician from Colombia's northwestern Choco department, on the Pacific Coast, who has been involved in lengthy civil and criminal proceedings with the Colombian government. The ELN is adamant that it will not agree to release Sanchez as a "unilateral condition of the agreement."
The negotiations, which were scheduled to begin on October 27, are being delayed by the ELN's refusal to comply with the government's demand. However, they have requested that two of their imprisoned combatants be released and have assured that they subject the kidnapped Sanchez to a political trial in order to determine if his liberation is warranted.
The ELN guerrilla finally announced that it will attend a January 10 meeting in Ecuador, to discuss resumption of public negotiations. "Despite the difficult climate and conditions which impede the peace process, we will promptly arrive to the appointment between our two delegations," they said in their end-of-year communiqué.
The ELN, considered even more radical than Colombia's larger and better known guerrilla group the FARC, has been waging an insurgency for more than five decades against the Colombian government, based largely from the vast and porous Colombia-Venezuela border region.
Source: Infobae