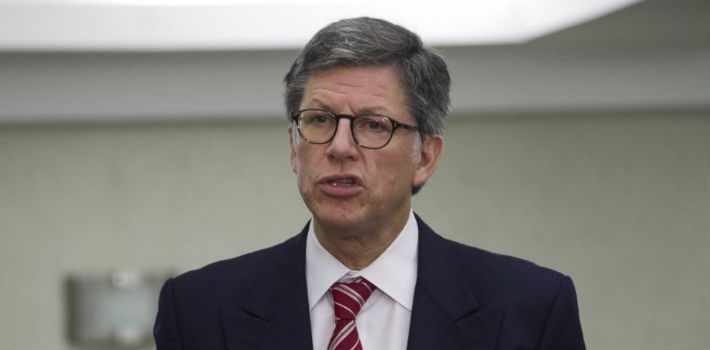 EspañolExecutive Director of the Americas division of Human Rights Watch José Miguel Vivanco has sent a letter to President Juan Manuel Santos with three suggestions for improving the peace agreement.
After four years of negotiations in Havana, Cuba, the peace agreement failed to be ratified by Colombians, who voted No on a referendum earlier this year, and now the government and FARC are scrambling to find a way to salvage their efforts.
In past months, Vivanco said transitional justice established in the agreement created "a piñata of impunity," which was the central reason that he sent his suggestions.
The first consisted of requiring members of FARC as well as state officials to confess their crimes while also facing the full extent of their jail time (rather than serving it out in concentrated peace zones).
Human Rights Watch said these measures should be carried out because the punishment should be equal to the crime committed, especially when it involves crimes against humanity.
The second proposal from Vivanco involves requiring investigations of FARC members and state officials by their subordinates, due to international law's concept of "command responsibility" to know about offenses that have been committed on the part of those in charge.
The third proposal requires FARC members to pay for their actions with the suspension of their right to enter politics. While they are serving out their sentences, and after, FARC members cannot hold public office.
However, Vivanco reportedly recognized that the purpose of the negotiations is in many ways political participation for FARC members, and so he closed his letter say that those political rights could be returned once they have fulfilled the sanctions carried out against them.
Fuente: Revista Semana