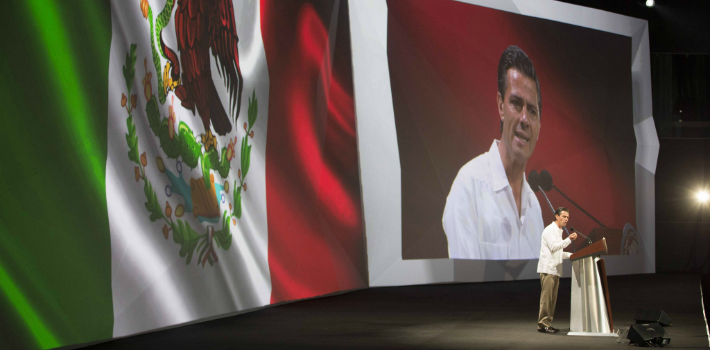 EspañolThe quality of the rule of law in Mexico ranks 88 out of 133 countries, according to a study conducted by the World Justice Project (WJP).
As revealed in its 2016 Rule of Law Index, Mexico ranked below the Ivory Coast, Tanzania, Burkina Faso, El Salvador and Kyrgyzstan. This despite that Mexico has the world's 13th largest economy.
The first three places were occupied Denmark, Norway and Finland, while Afghanistan, Cambodia and Venezuela ranked last.
Mexico placed among the 30 worst countries worldwide in six out of the eight indicators, which were balance of power, combating corruption, transparency, fundamental rights, order and security, regulatory efforts, civil justice and criminal justice.
Of these, criminal justice was the country's lowest ranking, at 108. The Mexican criminal justice system is poor, the report said, among the 10 worst in the world.

In terms of civil justice, Mexico is located at position 101. In this category, Mexico was overtaken by countries like Honduras, Madagascar and Uganda.
In Latin America, the rule of law in Mexico was ranked at position 24 of 30. It fell below Belize, Guyana and El Salvador, but beat Venezuela, Honduras, Nicaragua and Guatemala.
Source: The Huffington Post México