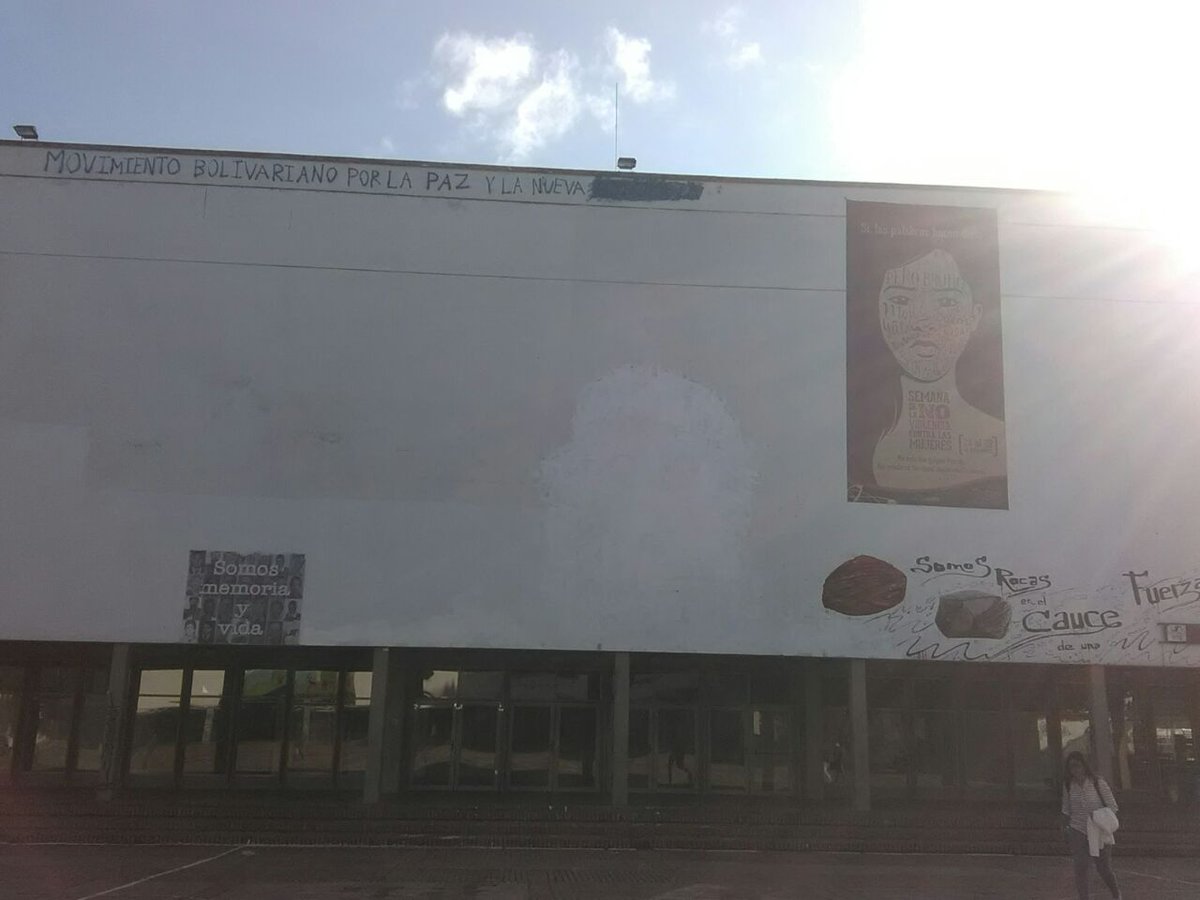 EspañolOn the night of Tuesday, October 18, a group of students painted one of the most emblematic walls of the National University of Colombia.
A group of college students allegedly painted over the face of Che Guevara over night, possibly in response to university officials being indecisive about whether to paint over the imagine or not themselves.
The wall makes up the back of the Leon De Greiff Santander auditorium facing what is commonly referred to as the school's "Che" plaza. The university was famous for having painted the image of the guerilla leader there in the 1980s.
A survey conducted through student email revealed that most people on campus did not agree with the presence of the image.
Che was one of the guerrillas more representative of the Cuban Revolution. Students critical of his image claimed the main square of the school should represent all students, not just those who share his ideology.
The  image was painted in the '80s when a group of masked students removed the statue of Francisco de Paula Santander from the square, which until that date bore his name.
This is the second attempt to remove Che's image. During the first time, a group of students broke the paint-rollers of those seeking to paint a different image over that of Che.
One of the students in an interview with the website Vice News said that they want to eliminate the image of "Che" and paint something that best represents the student community and the history of Colombia.
The painted image was released on Twitter by a councilman as a complaint. However, it has provoked many reactions from both those wanting to remove the image and those who want it to stay.