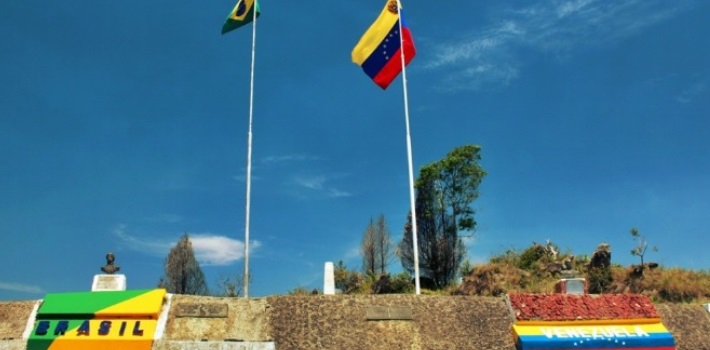 EspañolThe government of Brazil has announced it will be sending a commission to evaluate the situation on its border with Venezuela.
The decision comes in response to a request from the state of Roraima for help with rising immigration from Venezuela.
Minister of Justice Alexandre de Moraes met with Governor of Roraima Suely Campos, who requested financial assistance from the federal government to address the needs of immigrants.
De Moraes confirmed that he plans to send a commission to visit the region next week with the goal of evaluating the situation and then deciding what assistance should be given to both Venezuelans and local authorities.
The most critical situation, according to Campos, is in the regional capital of Boa Vista as well as Pacaraima, the town closest to the Venezuelan border.
According to the governor, the situation is more precarious in Pacaraima, where many Venezuelans sleep on the streets without means of ensuring their livelihood. The region has seen a rise in expenses on services such as health and social care.  All of this comes at a time when Brazil faces tough fiscal adjustments.
According to the Ministry of Justice, since last January some 1,800 Venezuelans who have applied for asylum or refugee status have entered Brazil.

Campos admitted that the figures are imprecise, but that there are "many more" citizens of the neighboring country than there have been in recent past.
On October 14, Campos appointed an "emergency cabinet" to deal with the mobilization of thousands of Venezuelans who had crossed into the country to escape the crisis.
This special cabinet is filled by various department members of the regional government, firefighters and civil defenders of the area.
Source: La Patilla