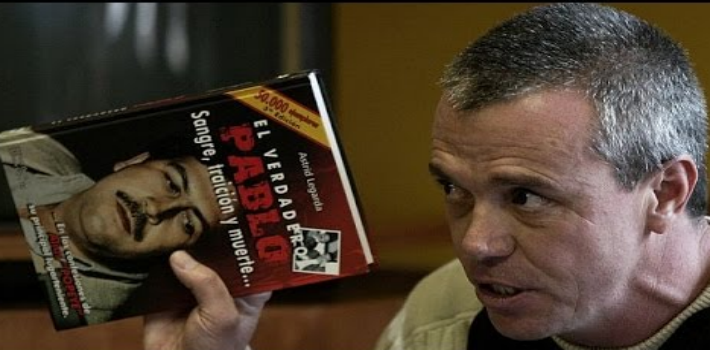 EspañolJhon Jairo Velásquez, better known by his nickname "Popeye," rose to fame after becoming the top assassin of Colombia's most feared drug lord: Pablo Escobar.
After spending over 22 years in prison, he got out in August 2014 and went on to become a YouTube sensation in Colombia.
Now the notorious cartel killer wants to become a senator.
Popeye, who by his own account is guilty of 3,000 murders, made the announcement during a press conference with Maritza Neila Wills, a writer who is writing an unauthorized biography on Escobar's right hand.
He said he would like to run for the Colombian senate once the peace process between the government and the FARC guerrilla comes to an end. The deal offered by President Juan Manuel Santos includes a series of concessions that will allow former rebels to participate in political life, namely in Congress.
"If [FARC leader] Timochenko is getting a seat [in Congress], then I have the right too. I served my years in jail", said Popeye.
Popeye's alleged political banners are fighting for the rights of people kidnapped by criminal groups and corruption, which he considers the country's biggest problem.
He claims he has enough support to secure a seat in the Senate due to his strong presence on social media.
His YouTube channel, where he comments on current affairs and is highly critical of Colombian politicians, is popular among Colombians — it has amassed over 135,000 subscribers in less than a year. Popeye now hopes to transform this support into votes.
However, his candidacy seems unlikely. Popeye is currently barred from public office, and the mechanism that could allow FARC members to become legislators will only cover individuals involved in the decades-long armed guerrilla conflict, not drug cartels.
Sources: El Espectador.