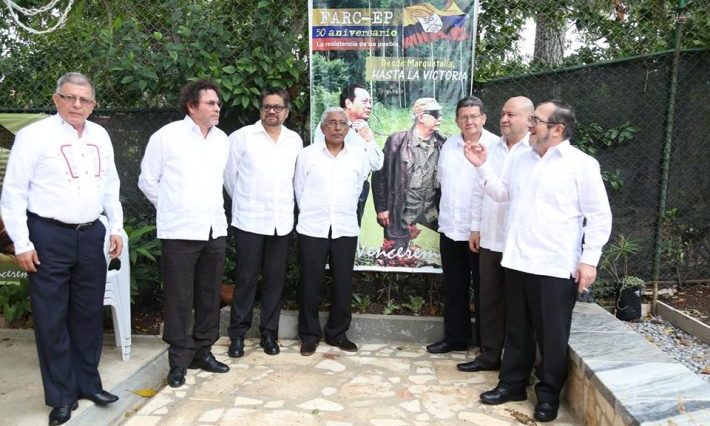 EspañolColombia has issued arrest warrants for the top leaders of the Revolutionary Armed Forces of Colombia (FARC).
The decision was made by the criminal court in Antioquia, which argued that the rebel group continues to recruit minors and force them to fight.
Names in the arrest warrant included Rodrigo Londoño (alias Timochenko), Luciano Marín, (alias Iván Márquez) and Feliz Antonio Muñoz (alias Pastor Alape), among others.
The decision was made public this Monday, June 13 through a press release written by the Colombian District Attorney. There were a total of 19 warrants announced in response to officials' discoveries that 19 girls had been recruited in Bajo Cauca and Occidente de Antioquia.
Colombia has been negotiating an end to the FARC conflict since 2012, part of those negotiates being, according to a May announcement, the end of the recruitment of children as well as the release of minors that were already fighting.
Currently, all members are free and the majority of them, with the exception of Jaime Alberto Parra, are negotiating with the peace delegation in Havana, Cuba. Thanks to this, none of the people listed on the arrest warrants can be captured. However, the fact that what they have done is a crime against humanity means the top members of FARC will still have to undergo some form of legal process after the negotiations are over.
Sources: El Nuevo Herald, Blu Radio, CM&.