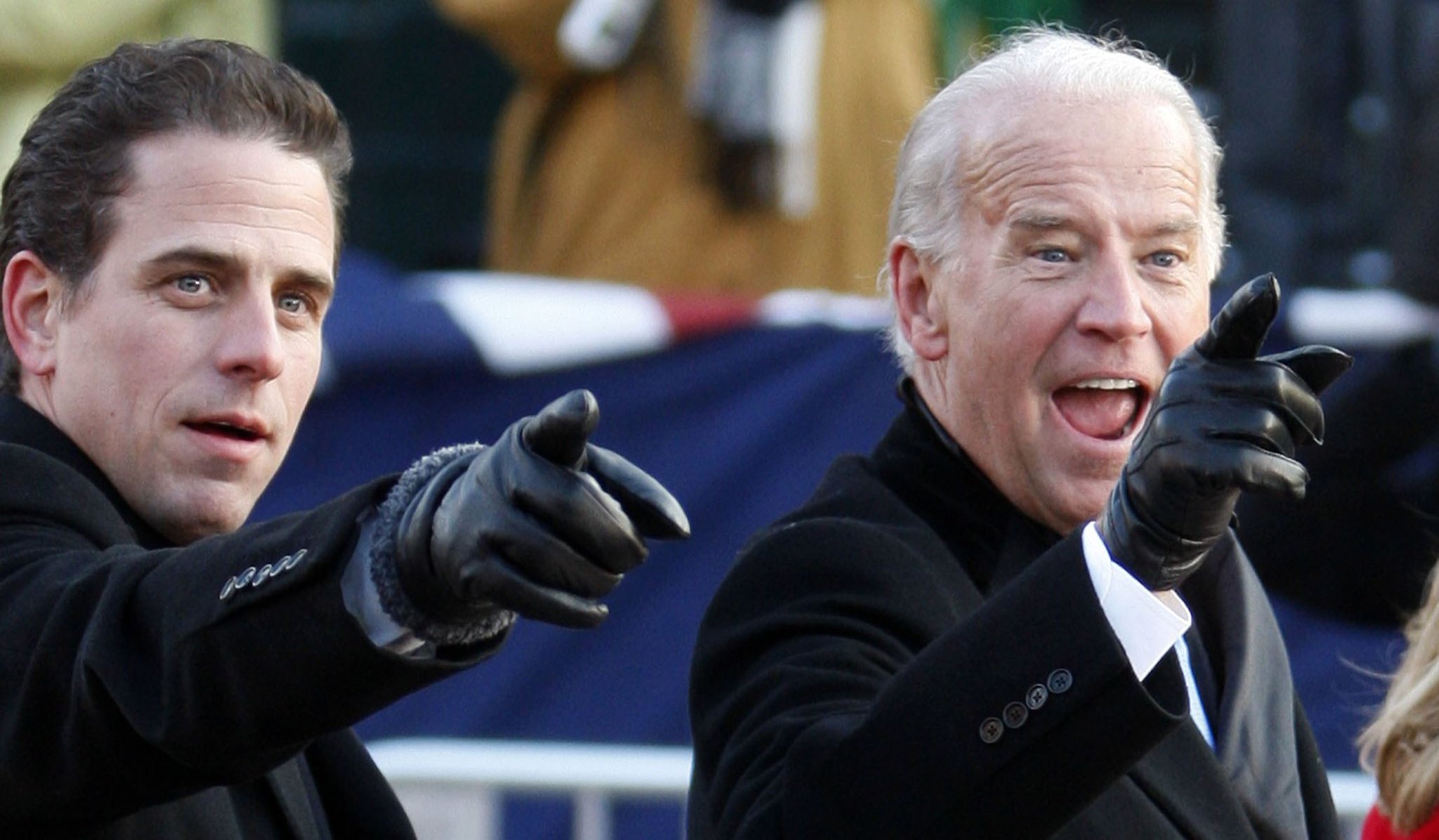 Spanish – The laptop of Hunter Biden, the son of Democratic candidate for the United States Presidency, Joe Biden, contains much more than compromising documents about his business and influence-peddling with his father when the latter was vice president. Suggestive images of underage girls were also found on the device.
On Tuesday, Rudolph Giuliani, personal attorney for President Donald Trump and the former mayor of New York, told Newsmax that he shared with the Delaware police the sexually explicit material, that links Hunter Biden with underage girls, highlighting the case of a 14-year-old girl, according to the Washington Examiner.
"There is a text message to (Hunter's) father in which he says the following, and he's discussing his sister-in-law, who, for quite some time, was his lover. He says, 'She told my therapist that I was sexually inappropriate.' This would be with an unnamed, 14-year-old girl.," Guiliani said.
The sister-in-law whom the former mayor of New York refers to appears to be Hallie Biden, the widow of Beau Biden, Hunter's brother. The Washington Examiner notes that according to information released last spring, Hunter long had a romantic relationship with his sister-in-law.
During the Newsmax broadcast, Giuliani showed text messages that, he said, are backed by numerous photographs of underage girls, but these were not shown on screen. Although he did not specify the date of the messages, he suggested that the material would be from about 3 years ago.
DEVELOPING: @RudyGiuliani displays a "very, very sensitive" alleged text message from Hunter Biden, which he claims to have handed over to the Delaware state police. @gregkellyusa https://t.co/VlT7z8drtO pic.twitter.com/nzbzAb9QbF

— Newsmax (@newsmax) October 20, 2020
Family history?
Inappropriate sexual behavior seems to run in the family. Former Vice President and now Democratic Party candidate for President Joe Biden has been accused of sexual abuse on several occasions. In March, Tara Reade, a woman who worked with Biden nearly 30 years ago, reported that she was a victim of harassment by Biden in the halls of Congress.
"I remember it all happening at once. He kissed my neck and then put his hands under my skirt. He asked me, 'do you want to go somewhere else?' and when I pulled him away, he looked at me and said, 'come on, man, I hear you like me,'" Reade said in a podcast, according to El Español.
Previously there were other accusations by several women against Biden for "groping." The first to report the alleged sexual harassment was former Nevada Democratic legislator Lucy Flores. She was followed by Amy Lappos, Caitlyn Caruso, and D. J. Hill. They all agreed that they had been victims of inappropriate touching by the former vice president.
Kamala Harris, his current running mate for the election, supported the allegations against Biden at the time. "I believe them and respect them for being able to tell their stories and having the courage to do so."
Hunter Biden's emails
Hunter Biden's laptop also contains information linking Joe Biden to alleged influence-peddling when he was Barack Obama's vice president, according to e-mails revealed on Wednesday by the New York Post.
According to the information, Hunter Biden introduced his father to a senior executive of the Ukrainian gas company, Burisma. This would have happened less than a year before Joe Biden pressured Ukrainian government officials to fire a prosecutor who was investigating the company.
A month ago, Senate Homeland Security and Government Affairs Committee Chairman Ron Johnson and Senate Finance Committee Chairman Chuck Grassley presented a report on Hunter Biden's overseas business. In addition to the board membership of Burisma Holdings LTD in Ukraine, they also revealed million-dollar payments that Hunter Biden allegedly received from questionable Chinese and Russian sources.
The Democratic candidate has refused to testify about his son's business. "That's not true" was all he said in the first presidential debate when Donald Trump rebuked him about it. "I never talk to my son about his business abroad," he later said. However, e-mails found on Hunter Biden's computer say otherwise. He is also aware of his son's inappropriate sexual behavior, according to messages revealed by Rudolph Giuliani.