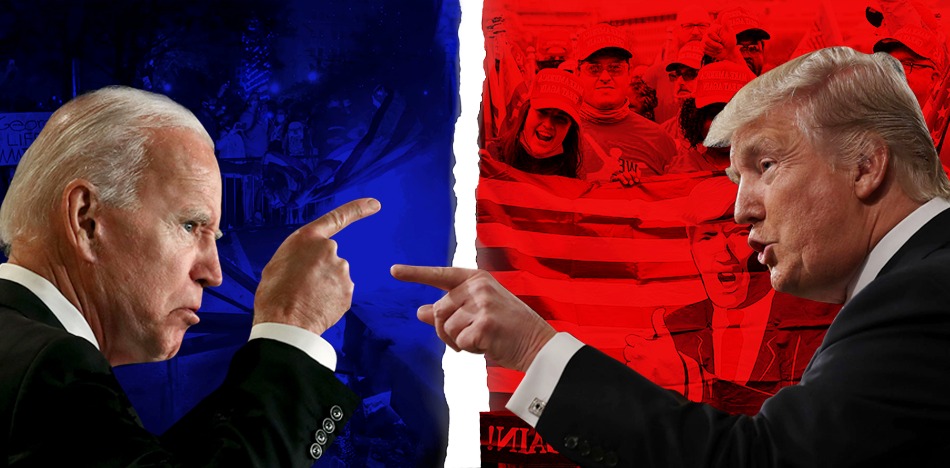 By José Francisco Cuevas Vila
Spanish – Before COVID-19, President Donald Trump had re-election in his pocket. Practically assured. As a result of this pandemic, with inexcusable omissions by the World Health Organization (WHO) and the infamous irresponsibility of the Chinese dictatorship, more than 200,000 Americans have died. The whole world is also in an economic recession as a result of this pandemic. Interestingly, the Democrats blame Trump for the dire epidemic and its impact. They do not blame the Chinese dictatorship or the WHO. How many lives could have been saved if they had released the information on time?
Now the media is showing a broad lead for Joe Biden. They did the same thing four years ago with Hillary Clinton, and Donald Trump was elected. Certain states provide that have more voters and lean Democrat- the so-called popular vote. But in the United States, the president-elect is the one who gets the 270 votes in the electoral college. Trump can and should win them.
Biden, if elected, will be president at 78-years-old, and it is irresponsible to assume command of the world's leading power at that age. It is clear that the years have affected Biden. He is wrong about the data, has innumerable lapses and, clearly, his mental faculties are not normal. The former vice president often mentions wrong numbers, says he is a candidate for senator, and even makes mistakes when reading the teleprompter. The idea of electing him as a leftist moderate maybe just to win the election since many Democrats want Kamala Harris as president, and she represents a far more radical left.
Trump's energy
Donald Trump, although 74-years-old, doesn't show it. He has tremendous energy and travels from state to state and shows no signs of fatigue. He represents for many the American dream, independence, the fight against globalism, and a relentless battle against socialism. Moreover, he guarantees security and order, the main obligation of a government.
Now the media, with very little professionalism, has placed President Trump, democratically elected, as a kind of dictator, a tax evader, who is xenophobic, misogynist, and racist, and in each interview, he is asked the most complex questions. These are direct interpellations.
With Biden, it's totally different. He supposedly represents good, democracy, he is not capable of condemning violence from the left, he is not a racist, and he is a perfect grandfather. Nobody says that he met with the dictator Nicolás Maduro and with Raúl Castro, who has been in politics for more than 47 years and who lied repeatedly when he tried his first presidential adventure.
Why is it important that Trump wins and not Biden? Because Trump cornered the Venezuelan dictatorship like no one else. Powers such as Russia, China, and the ever-unpredictable North Korean dictatorship respect him. They know that with Trump, the answer will be immediate and lethal. That guarantees that the free world will not fall into the hands of totalitarianism.
Now, if Biden wins, Maduro will stay indefinitely and Venezuela will become a new Cuba. He joined the two dictators as vice president and, for China, Biden is a weak leader, he will pass over and China will most likely take over the world economy. That is, the creators of the coronavirus will dominate the world economy.
---
José Francisco Cuevas Vila is an economist. He is also president and founder of the Camino al Desarrollo Foundation.