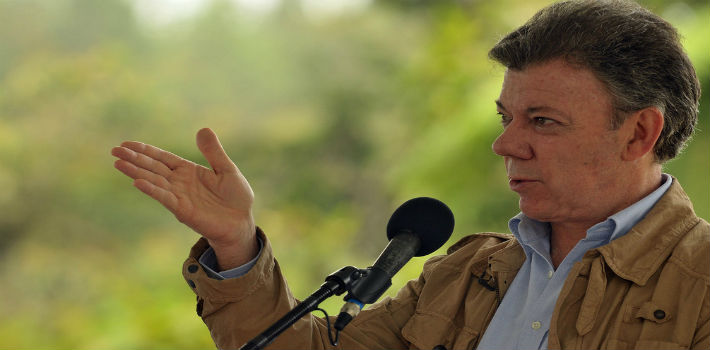 By Julián Villabona Galarza
EspañolA new warning has been made by President Santos to those who oppose the peace process between the Colombian government and the FARC guerillas.
This time, Colombia's president claimed taxes will go up if a peace accord isn't reached within the negotiation process taking place in Havana.
Those taxes, Santos claimed, would be necessary to cover the expenses caused by armed conflict — the purchase of arms, arms development and attention to victims of the confrontations between the army and guerrillas.
Should the accords be signed, however, taxes may go up anyway, as the government would need to pay for the demobilization, reinsertion and sustenance of those who were part of the guerrillas.
Santos' statements echoed those made during the World Economic Forum, in which it was announced that FARC planned to start an urban war should an agreement not be reached.
The announcement was made following the decision by the country's constitutional court to allow the people to decide whether they agree or not with the signed agreement between the government and FARC.
The declarations were made during a TV show called "Let's Talk About the Economy" broadcasted by the Public Channel used to discuss public institutions in Colombia.
Source: W Radio