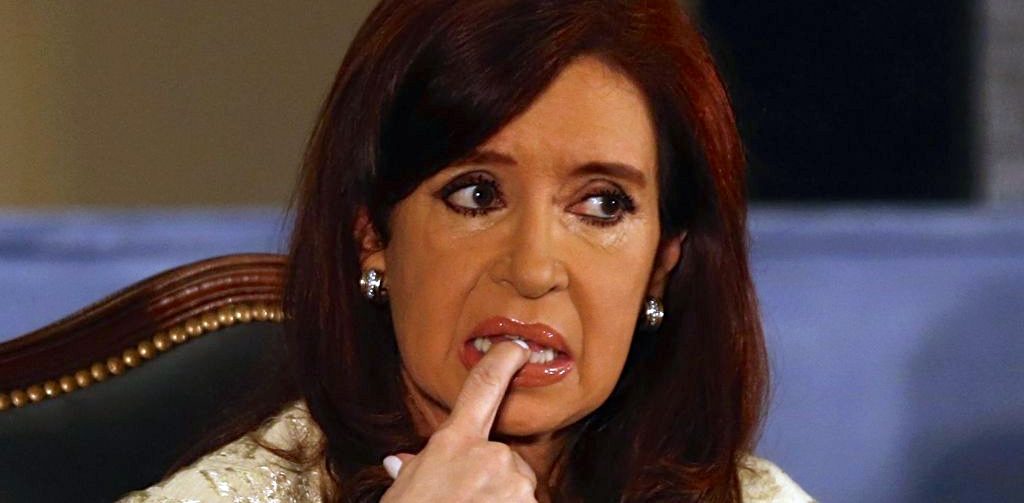 EspañolOn Wednesday, April 13, Argentina's former President Cristina Fernández de Kirchner testified in the Comodoro Py Court regarding accusations of the sale of future dollars for which the Central Bank took a huge loss.
Kirchner is facing four accusations: dollar futures, money laundering, the Hotesur case, and the Los Sauces case.
For now, the former president should be more concerned with the second and third accusations, along with the testimony of businessman Lazaro Báez.
Is there any chance that Mrs. K wind up arrested? According to a survey by Giacobbe and Associates, 59 percent of people believe that will be her fate. Of course, it's not always so easy to analyze the justice system mid-trial.
Not to mention that Kirchner appointed more than half  the judges throughout Argentina, a situation Macri's administration is trying to reverse.
But still, it isn't crazy to imagine a scenario in which the former president ends up behind bars. She even said so herself: "I may be imprisoned, but I will not be silent."
To clarify the president's situation in simple terms, what implicates Cristina the most is the Hotesur case that involves a family owned hotel used by her and her ex-husband for tax evasion and money laundering.
Though a now-famous video shows Kirchner business partners counting millions in the Rosadita, (used as a financial cave in Puerto Madero) it does not directly implicate Cristina.
The biggest factor, again, is K Family friend and businessman Lázaro Báez, who has already been detained. The situation is complicated for the businessman, his son Martín and his accountant, two of the four people who appeared counting money in the Rosadita video. Lázaro Báez might have information that can compromise both Cristina and her son Maximo Kirchner.
[adrotate group="7″]What is Lázaro Báez's limit? Probably the well-fare of this son Martín. If there's a risk that Martín Báez will go to jail, Lazaro Báez is expected to spill all relevant information.
Most likely, the president's defense will insist that Lazaro Báez spoke directly with now-deceased Néstor Kirchner and not with her, suggesting that all relations with the Báez family had already been severed.
That would put all the blame back on Báez, and Cristina would be free to walk.