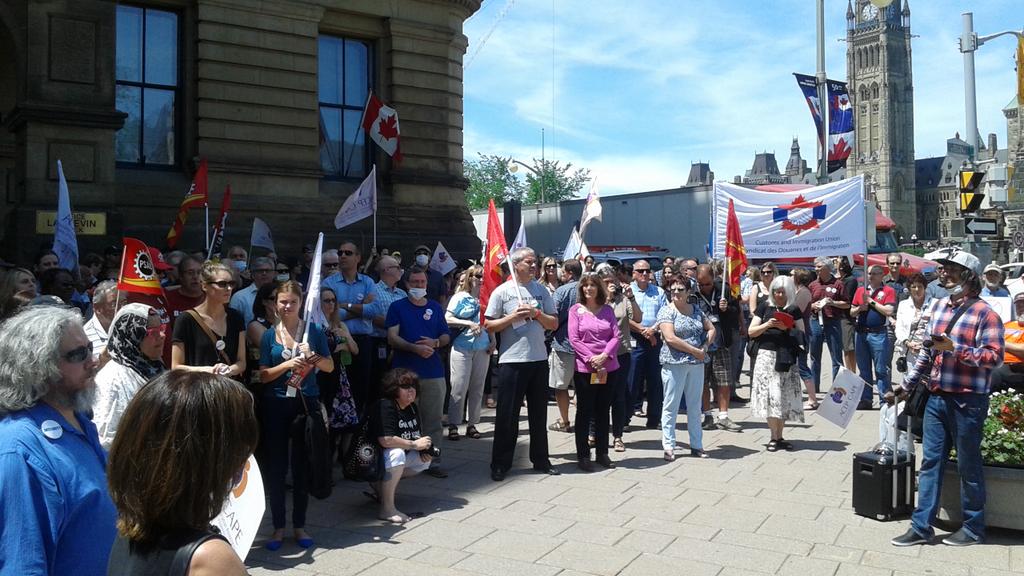 Monday, June 15, marked the start of National Public Service Week in Canada, bringing the debate over public-sector compensation back to the forefront. Ahead of federal elections in October, labor unions are taking advantage of the week's activities to launch advertisements outlining proposed changes for the next government.
The Professional Institute of the Public Service of Canada (PIPSC), the country's largest union, published a 10-point proposal for the new government. The document decries budget cuts, citing the example of a 2013 bill that limited legal protections on striking and health and safety benefits. The current proposal therefore calls for increased regulation to protect health and safety, in addition to reining back funding cuts on science programs and reducing public-service outsourcing.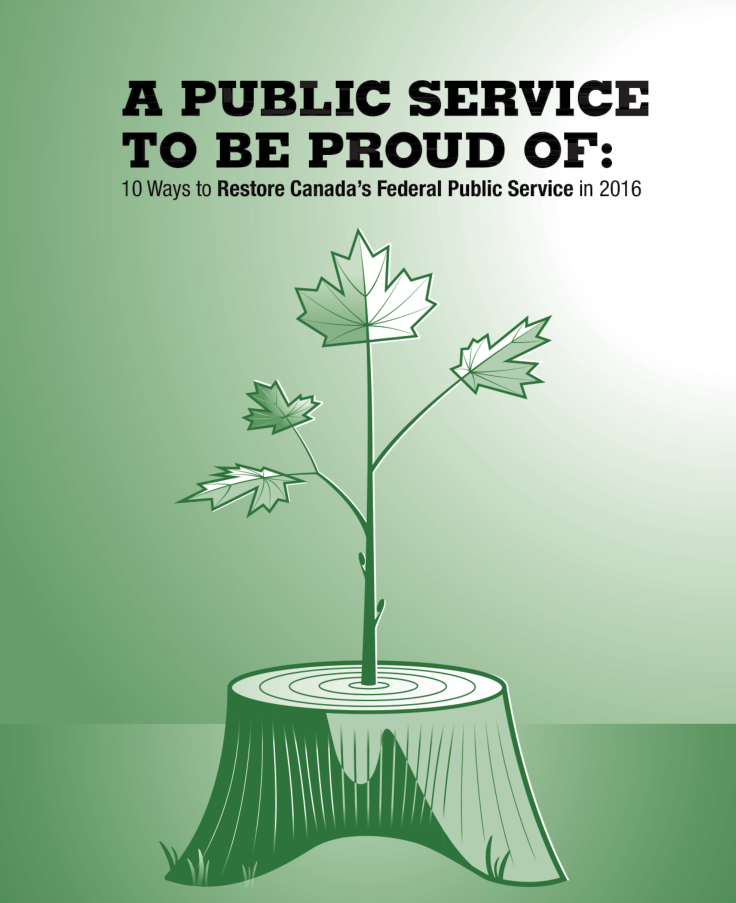 While labor unions are concerned with public benefits, government spending troubles private think tanks. Research published earlier this month by the Canadian Federation of Independent Business (CFIB) and the Fraser Institute concludes that both federal and municipal public employees receive greater compensation than private-sector counterparts.
Higher Premium in Public Sector
The CFIB found that the municipal public-sector employee compensation premium is 22.3 percent above the private sector, with the biggest advantages for government workers in Quebec and Ontario. Using data from the 2013 Labor Force Survey, the Fraser Institute estimated wages for federal, provincial, and local government employees in Canada are 9.7 percent higher than comparable private-sector workers (a figure that does not include additional non-wage benefits such as pensions and job security).
"If governments want to better control spending to rein in deficits and debt, one option is to ensure compensation paid to government employees broadly reflects private-sector compensation for similar positions," Fraser Institute Vice President Jason Clemens said.
The Canadian Federation of Independent Business found in its June Municipal Wage Watch Report that wages, salaries, and benefits from 2001 to 2012 made up from 40 percent to 66 percent of spending on average in the country's major cities. This overspending, the report states, "has a direct impact on taxpayers as it translates to taxes and fees."
Canadians Work until June 10 for the Government
The Fraser Institute also released this year's report on Tax Freedom Day, which calculates the annual tax burden of Canadian families. For 2015, the think tank said Canadian families of two or more individuals will pay almost 44 percent of their annual income in taxes, or a total of CAN$44,980. This figure represents income for the first five months of the year, or until June 10, one day later than in 2014.
Canadian families of two or more individuals will pay almost 44 percent of their annual income in taxes.
The results conclude that the additional day is caused by 3.1 percent increase in the total tax bill compared to 2.1 percent rise in income.
Fraser Institute Director of Fiscal Studies Charles Lammam explains "the issue with government is that they not only have more generous wages, but they also have more generous non-wage benefits." He tells the PanAm Post that "one of those two needs to be reformed so that overall compensation comes closer to the level to the private sector."
"If the bargaining agents for government workers decide they want to maintain their generous non-wage benefits, something's got to give on the wage side," he adds.
The CFIB's proposal for narrowing the compensation gap includes limiting wage increases and eliminating benefits, such as early retirement in pension plans and accumulated sick leave.
Yet public servants gathered on June 14 in front of the prime minister's office to protest a proposed budget bill that would limit sick leave. Canada's 17 federal unions signed an agreement to unanimously oppose the government's C-59 bill provision that would allow the Treasury Board to change sick-leave benefits included in employee contracts, overriding any previous collective-bargaining agreement.
Should the current Conservative government fail to reach a deal with the unions, the issue could be passed on to the winner of the upcoming election.