EspañolBiased legislation, a slow-moving judiciary, and ideology — lots of ideology. When mixed together, these ingredients can destroy the relationship between fathers and their children, a problem that has been buried under the excessive political correctness of our day. The confluence of problems can often erect impenetrable walls in the legal system for fathers, where frustration and impotence are common denominators in each case.
The documentary Borrando a Papá (Erasing Dad) takes us through the story of six men living in Argentina, who are going through different family situations, separated from their kids, and unsuccessfully spending their time and money in court. No matter what they do, they are always at a disadvantage in a custody battle, because they're men.
The filmmakers demonstrate that fathers fighting to see their children do so on an uneven playing field. The nightmare begins well before the man even encounters a biased judge or an ineffective court clerk, given the discriminating legislation that exists that presumes a grim future for a child raised by his father.
According to the law, a mother is a more suitable parent for a child under five years old, and only in extreme cases should a judge consider awarding custody to the father. In Argentina, there is no such thing as "shared custody."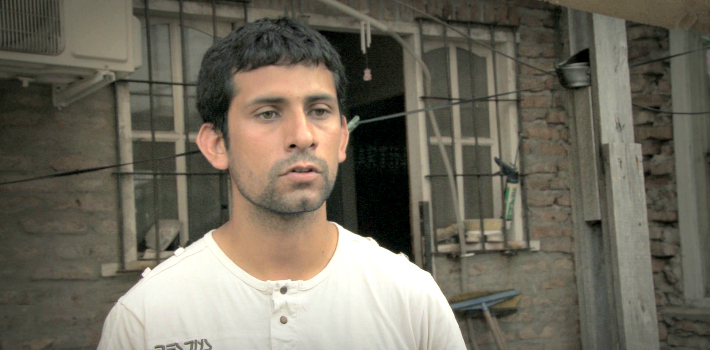 But if the law was the only problem fathers faced, the solution would be much simpler: get enough people in Congress to change it. However, Erasing Dad reveals the three-headed monster of judges, NGOs, and psychologists that is at the center of an unbalanced system.
Their own interpretation and enforcement of the law are simply the result of an effort that has taken years to develop, supported by so-called experts along the way. At the heart of the problem are "professionals" who are expected to provide scientific knowledge, but instead turn to obscure jargon and ideological prejudices to make political points.
Take, for example, the case of psychologist and self-proclaimed feminist journalist Liliana Hendel, who claims in the documentary that in cases of domestic violence and family disputes the "burden of proof must be inverted." In other words, men must prove their innocence, contrary to what the Constitution says. Hendel does not bat an eye dehumanizing father figures as she suggests stripping them of their basic constitutional rights.
The notion of a balanced judiciary that delivers justice, regardless of the personal characteristics of those involved, is just an ideal. In reality, as Erasing Dad demonstrates, domestic violence is generally tolerated by the courts when it is a woman who is the aggressor.
According to the documentary, Argentinean courts simply cannot come to terms with the idea of a women as violent. In the rare instance that they do, the state will spare no expense to try and help the woman. But when a man is the aggressor, the answer is always severe punishment.
It doesn't require a well-organized ideological movement to advance a certain agenda in the courts to sway judges. A dysfunctional judicial system, overwhelmed by a litigious society, lack of infrastructure, and a shortage of employees, consumes the most valuable of resources that is impossible to recover: time.
People wait for months, even years, to obtain a favorable decision, a delay that can seem like an eternity for someone looking to be reunited with his child.
I witnessed this situation during my five-year stint at a family law firm in Buenos Aires. Over the years, I saw dozens of fathers, estranged from their children, wait for years in order to reach an agreement with their wives, and then have it approved by the judge.
And then there's the money that's on the table. A full-fledged industry has emerged around family conflict: psychologists, NGOs, and lawyers — all with a financial interest in prolonging the dispute. "The mass of professionals in these fields profit from conflict," says one of the lawyers interviewed in the movie.
As for the documentary itself, it's release last October was far from smooth. A judge blocked its theatrical opening at the request of a group of mental-health professionals, who claimed they had not consented to appear in the documentary.
"They [the mental-health professionals] backed down from what they have said on camera, where they try and justify their reasons for thinking a father-son bond is not necessary, as they have suggested in various intra-family disputes and court cases," the filmmakers state on their website.
When Argentinean audiences did finally get a chance to watch Erasing Dad, the film gained a good deal of media attention and sparked a short-lived controversy. Legal restrictions, however, have limited its reach, and there have only been about a dozen public showings.
Since then, the film has lost momentum, and that's a shame. The documentary delivers an argument from a perspective obscured by political correctness. It deserves to be viewed and taken for what it is: a starting point to explore an alternative point of view.