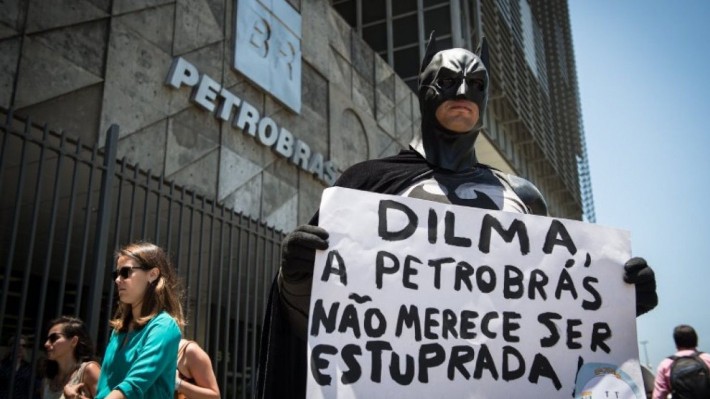 EspañolThe biggest difference between North America and Latin America is our culture. It's no minor point, given how this translates to different standards of living for the inhabitants of each region.
It's not an earth-shattering revelation to say that those in the northern half of our continent live better than those in the south, as migration trends confirm. What may be surprising is that Latin America's underdevelopment can be traced back to a combination of European rationalism and indigenous magical thinking. This fusion in thinking has caused Latin Americans to be disconnected from reality, with disastrous consequences.
For people in the southern hemisphere, truth is not the logical correspondence between belief and fact. The "truth" is whatever rings true to them — whatever fits their aspirations and prejudices, or their ideals in the abstract. That is why they appear to be immune to the lessons of experience, and why our countries are stuck in a vicious cycle of oppression, corruption, tyranny, and misery.
Take state-run companies, for example. Latin Americans love them. Any politician with hopes of winning an election must reassure voters that he will defend their existence, because "they belong to everyone." The underlying argument is that under state control, these firms are not concerned with profits, and instead look out for the common good.
But has this really been the case? Haven't we learned anything from the scandals that constantly emerge in the media? Are we incapable of accepting reality?
Former Brazilian President Fernando Henrique Cardoso (1995-2003) accurately described the role of government-run companies during a recent event held in Montevideo, Uruguay. The government uses them to "finance the hegemony once in power," he said, singling out the oil industry as the ideal source of billions.
A perfect example is Venezuela's state-run petroleum firm PDVSA, which was essential to implementing the Chavista revolution, consolidating the Castro regime in Cuba, and helped export the model to other countries.
Another example is, of course, Brazil's own Petrobras. Cardoso said that the progressive Workers' Party (PT) that succeeded him with President Luiz Inácio "Lula" da Silva set up a scheme to "receive money with the complicity of politicians and the business sector, and all of them funneled funds from state-owned firms. In other words, from the people."
"This wasn't about traditional corruption. Instead, it sought to finance a political hegemony. This implies excluding the rest and refusing alternation in power … leading to the distortion of the democratic system," he added.
For Cardoso, state firms are where bureaucratic governments managed by vested interests settle down to divert funds to political campaigns.
In Uruguay, state-owned companies are a source of "pride" for citizens, yet officials frequently use them as a source of revenue to secure votes and climb the political ladder.
[adrotate group="8″]
Such is the case of Vice President Raúl Sendic. Nobody expected him to win so many votes during the June 2014 primaries, but he was ultimately elected to be President Tabaré Vázquez's running mate.
The often forgotten detail is that Sendic served as president of Ancap, Uruguay's state oil firm, between 2010 and 2013. It was during a time when the company incurred heavy losses and suffered from bad investments. The Senate consequently launched an investigation into the company, examining records between 2000 and 2015.
According to preliminary results of the probe, Sendic paid US$5,000 in advertising for six months of radio time on a network that was off the air. But that was just the beginning.
The most dubious spending came during the last election year. Ancap's budget for "corporate communication" increased five-fold between 2013 and 2014, from $190,000 to roughly $1 million. Pablo Bernego, head of public relations, said the firm's board made all the decisions, not the management. He couldn't explain the reasons for the budget's increase.
Now, coming back to Brazil. Cardoso noted during his speech that the goal of the 1988 reform to the Constitution was to lay the groundwork to offer the public "better living conditions." One of the stipulations was that "state-owned companies should be public" and not fall "under party control, rather that independent agencies be in charge."
Those good intentions had a short lifespan. In 2003, when Lula took power, Petrobras began making decisions based on politics, not business.
Something similar happened with Venezuela's PDVSA and Uruguay's Ancap. Initially, there was a plan to have professional managers run them, keeping personal or political interests at bay. But, as you can guess, this failed, revealing the true nature of state-owned companies.
Maybe the only solution is to put an end to state firms altogether. Corruption within these countries would instantly drop, and democracy would benefit from it.
But, as I've said, our people seem incapable of learning from the past, and shaking off the sort of "magical thinking" that has long prevailed in Latin America.