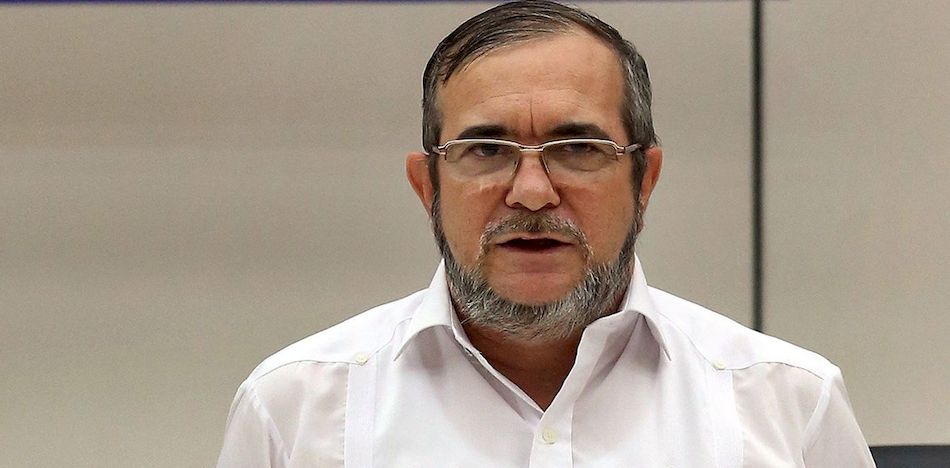 The top leader of the FARC's now political party, Rodrigo Londoño Echeverry, alias "Timochenko", asked for forgiveness from Pope Francis for the pain caused to thousands of victims during the course of the armed conflict in Colombia.
Timochenko in the letter said to the high pontiff, "Your repeated expositions about the infinite mercy of God, have moved me to plead for his forgiveness for any tears or pain that we have caused the people of Colombia or any of its citizens."
He also asked Francis to pray for the peace process that is taking place in the country, hoping that "with the magnificent power of his prayer, he might raise his voice and invite all the Colombian people to pray too, so as not to frustrate the enormous effort that led us to the negotiating table, discussing it for years, overcoming the stubborn resistance to any agreement and finally agreeing to the ending of the conflict and the construction of a stable and lasting peace. We pray for all of this."
After his trip to Cuba for health treatment, he shared the letter through his Twitter account with the intention of reaching Pope Francis, saying "Youris blessed word nevertheless has the gift of transversing any distance, which fills my spirit of satisfaction."
The visit of the first Latin American pope is due to the signing of the peace agreement between the Colombian government and the former FARC guerrillas: it was foreseen that the maximum authority of the Catholic Church would seal the occasion of the implementation of the agreement in Colombia with a papal visit.
"As your Excellency knows, we signed a final agreement with the government of Colombia, which allowed the end of the longest armed conflict in our continent. From the very moment of your commencement of participation in the process we have endeavored to comply with each of your prescriptions. More than once we have found lack of commitment on the part of some officials of the state, without changing the decisions made by us," said Timochenko.
In spite of this, the division continues in Colombia, with many who say that the high command of the guerrilla must pay for their crimes, as well as considerable opposition to the upstart political movement of the FARC.
Timochenko appears unconcerned regarding the controversy, and maintains great faith in presence of the supreme pontiff in Colombia, noting that with Pope Francis in Colombia"something will change."
"God is with you, there is no doubt. We pray that from now on he will always be with Colombia. Because his love heralds the peace, reconciliation and justice that the sons and daughters of this country have yearned for for so long. From the Pope's first step in my country I felt that at last something would change," said the guerrilla leader.
Source: Kien y Ke