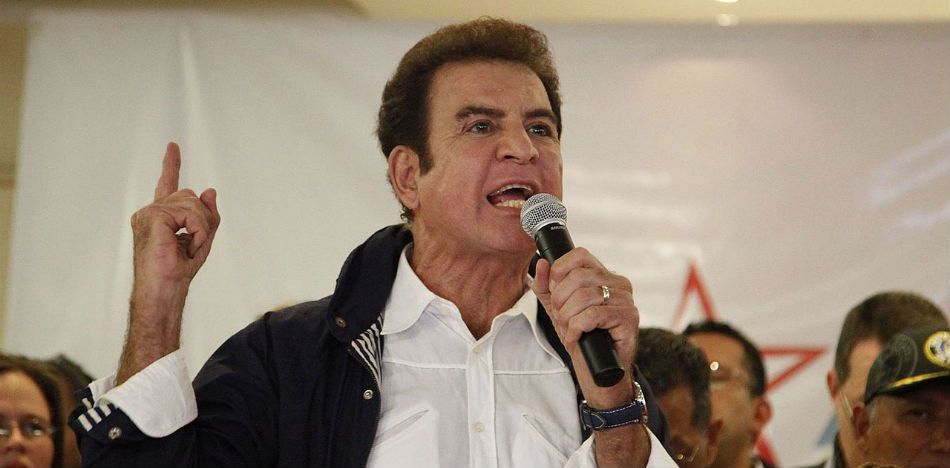 EspañolThough the Supreme Electoral Court in Honduras has officially named President Juan Orlando Hernandez the winner of this year's controversial presidential election, leftist candidate Salvador Nasralla is still fighting against the results.
He flew to Washington, D.C. this week to hold meetings with the Secretary General of the Organization of American States, Luis Almagro. He also appeared at the National Press Club this Tuesday, where he asked the international community not to recognize Hernandez as the election winner.
"Until we reach a concerted solution to the current situation, I ask the international community to refrain from recognizing Hernández and to suspend foreign aid to his unconstitutional government," Nasralla said.
He claimed to have presented officials with several pieces of evidence that demonstrate fraud. However, his statements contradict reports from the European Union's Election Observation Mission, which explains that the opposition party failed to substantiate their claims with any evidence during the election investigation, nor did they provide evidence to warrant an annulment of the election results.
To date, no one in the international community has supported the opposition's request. Countries in the region, such as Colombia, Guatemala, Mexico and others have expressed satisfaction with Hernandez's victory, and reiterated their desire to continue strengthening bilateral relations.
La SRE felicita al Presidente de #Honduras al haber sido declarado Presidente Electo por el Tribunal Supremo Electoral. #Comunicado https://t.co/xeRBSvffKP pic.twitter.com/4vCHb2OD0j

— Relaciones Exteriores (@SRE_mx) December 20, 2017
Tweet: Congratulations to the president of #Honduras on his reelection to the presidency as declared by the Supreme Electoral Tribunal.
Despite his accusations, Nasralla has expressed a willingness to participate in the national dialogue convened on Tuesday by President Juan Orlando Hernandez on the condition that he accept that he is the "winner" of the elections.
Amid this controversy, Honduras continues to face waves of vandalism and protests that sometimes result in roadblocks. Authorities reportedly said gangs have seriously affected the peace and economy of the nation.