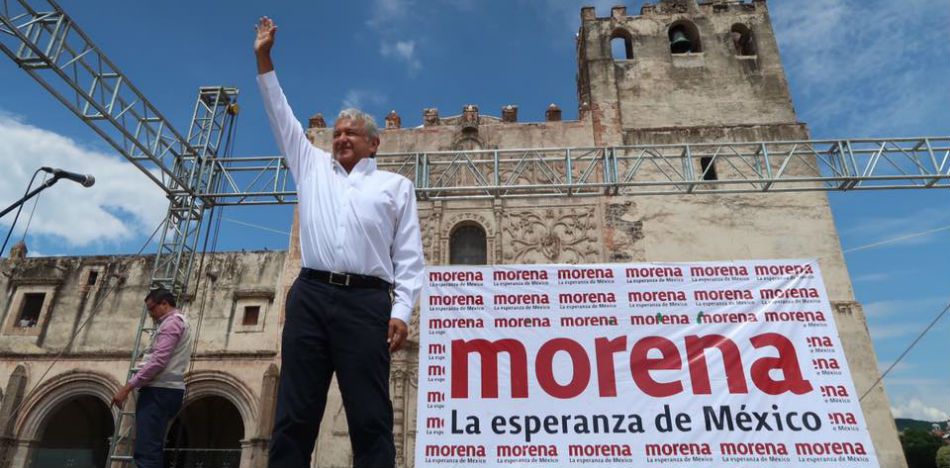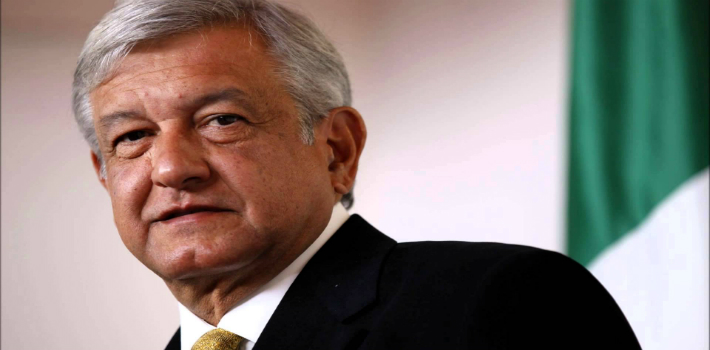 The leader of the Mexican left, Andrés Manuel López Obrador (AMLO), registered his candidacy for the presidency on Tuesday, December 12, alluding to the fact that on the same date Mexico commemorates the Virgin of Guadalupe.
The president of the Movimiento Regeneración Nacional party (Morena) said that if he were to become president, he would "achieve the rebirth of Mexico" and listed the first 10 actions he would carry out, according to Animal Político.
AMLO took the opportunity to highlight his proposal to grant an amnesty to criminals, especially those linked to drug trafficking, in order to reintegrate them into society; however, he said that the matter should be discussed with the victims.
He indicated: "we will do everything necessary to achieve peace," while stressing that he will create a National Guard and reinstall the Public Security Secretariat, which has now been supplanted by the Ministry of the Interior.
He also indicated that he will lead the meetings of the Security Cabinet, which brings together the Ministries of Interior, Defense, Navy, Public Safety, as well as the Attorney General, and explained that these meetings will be held every morning, a policy he instituted when he served as the head of the government of Mexico City.
On another point, he indicated that the decentralization of the federal government will have the objective of "promoting development throughout the national territory," which he will achieve through the installation of secretaries in the states while in the Mexican capital he will maintain the Presidency, the Ministry of National Defense, Secretary of the Navy, the Ministry of the Interior, Foreign Affairs and the Treasury.
With respect to job creation, he outlined a plan to provide employment to more than two million young people who will be assigned a salary as "apprentices" of 3,600 pesos (USD $180), while they will be given training in companies and businesses.
At his campaign launch AMLO called for a new direction for Mexico:
"Today we begin a new and definitive stage in the struggle of the national regeneration movement that will conclude in December 2024, when all of us can live free from misery and fear, in our beloved homeland; public life is inspired by the values of honesty, well-being, and fraternity."
AMLO has been leading in the polls for several months ahead of the presidential elections that will take place in July 2018 in Mexico. However, now that the other candidates have emerged, Mexican citizens will begin to focus on the election more.
AMLO is expected to face off against Jose Antonio Meade from the PRI, and Ricardo Anaya Cortes from the PAN party.
Unlike many political systems in Latin America, the Mexican president is elected by plurality in a single round election, which will take place on July 1, 2018.