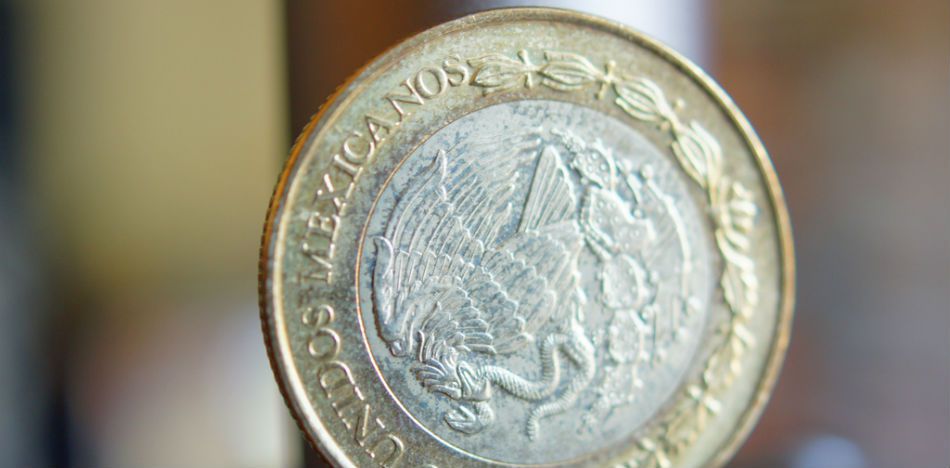 EspañolThe Mexican peso took another hit due to external factors out of its control this month, as the US dollar strengthens and oil prices fall.
On Tuesday, the Central Bank of Mexico (also known as Banxico) said that the dollar closed at 19.081 units, its highest rate since May 9. That caused the Mexico peso to fall to 6.5 cents, equivalent to 0.36 percent. The dollar closed at 19.35 units on Tuesday, which is much stronger than Friday's 19.25 units, according to Citibanamex.
"The index that compares the dollar to 10 other currencies increased yesterday by 0.33 percent," according to El Financiero,"making it the main catalyst in the fall of the Mexican peso." It also said that the strengthening of the US currency is due to optimism over improving exchange rates with the United States.
Cierra en 19.1945 pesos por dólar el tipo de cambio en el mercado interbancario (venta). Abrió en 19.1535 p/d. https://t.co/doHKW2tG9A

— Banco de México (@Banxico) October 24, 2017
As of last Friday, the Mexican peso has fallen by 1.42 percent, which has increased the perception of risk around Mexico, according to numerous metrics. Investors are reportedly looking for more benefits before investing in the peso.
Another factor affecting the Mexican peso is uncertainty over the North American Free Trade Agreement (NAFTA), which could impact major trade and investments in the country. As renegotiation efforts continue into their fourth round, the Mexican peso has decreased by two percent compared to the dollar. That's due in part to the United States' inflexibility in compromising on many of its "America First" demands.
Sources: El Financiero, Merca 2.0