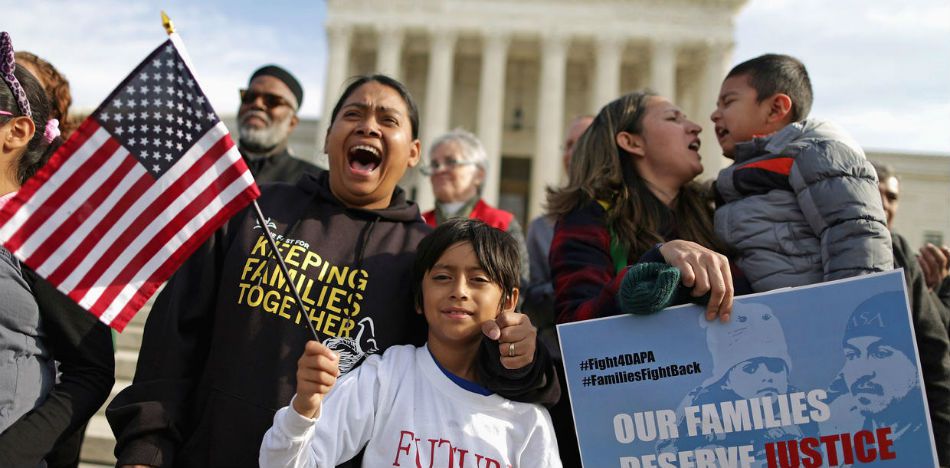 EspañolAfter United States President Donald Trump announced the suspension of the DACA program on Tuesday, September 5 — which grants visas to immigrants who entered the country as minors — authorities in Mexico have begun lobbying Congress on the benefits of the program and the people it helps.
Mexican officials are reportedly afraid that ending DACA will lead to a "witch hunt" for the estimated 800,000 dreamers the program serves.
President Enrique Peña Nieto said he "deeply lamented" Trump's decision, which affects thousands of young people born in Mexico, and who have lived in the United States since they were children.
"We the Mexican government will present before the powers of the United States a prompt and permanent solution that will provide legal security for these young people," Peña Nieto said.
Peña Nieto is currently on an official trip to China, where he said that the Mexican embassy in the United States will redouble its efforts to provide protection and legal assistance to those affected.
"Mexico will receive the young people who return with open arms," he said. "They will be offered every possible support to fully integrate back into our country. I reiterate my recognition, admiration and solidarity to the young DACA youth who contribute to the development of the country to which they arrived in their childhood."
Mexican Foreign Minister Luis Videgaray Caso released his own statement on Trump's decision:
"We can not ignore the fact that most of these young people, more than 600,000, are born in Mexico, so we have a moral imperative to act through diplomatic channels with strict adherence to the American law and international law to encourage the United States Congress to act promptly and give it legal certainty."
Mexico's foreign ministry said it will meet with congressmen over the next several days in addition to the entire consular network in an effort to intensify and reinforce the benefits that Dreamers in American society bring. To make that effort more effective, participation by Mexican legislators has not been ruled out, officials said.
Source: El Universal