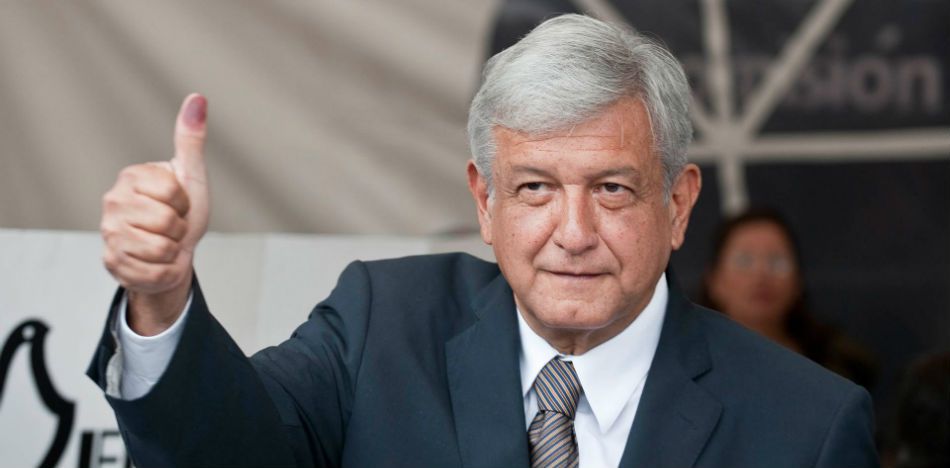 EspañolMexico's leader of the left Andrés Manuel López Obrador said he won't be forming an alliance with the Democratic Revolution Party because it's part of a "power mafia." Instead, López — known as AMLO across Mexico — will align with the Labor Party for the 2018 presidential election.
The decision was voted on at a meeting of AMLO's party, the National Regeneration Movement — or Morena — the results of which were 366 against forming an alliance and 141 in favor. AMLO maintained that aligning with a long list of Mexican parties — PRI, PAN, PRD, Green, Citizen Movement, Social Encounter and New Alliance — would only involve them in scandal.
"In past elections, the immorality of the leaders of PRD came into view," he said. "It's a shame that in Veracruz the leaders of PRD maintain an alliance with PAN, and with someone as corrupt and perverse as Yunes Linares."
Linares, the Governor of Veracruz, has been involved in multiple criminal investigations.
AMLO also said PRI took home major regional and gubernatorial wins this month because the party is backed by President Peña Nieto and the "corrupt regime."
"With the exception of Morena, almost all political parties are co-opted by the power mafia," he said. "In addition, it is known that the so-called independent candidacies are actually more of the same."
He promised that his party and politics would not be involved in activities or that nature.
Source: Animal Político