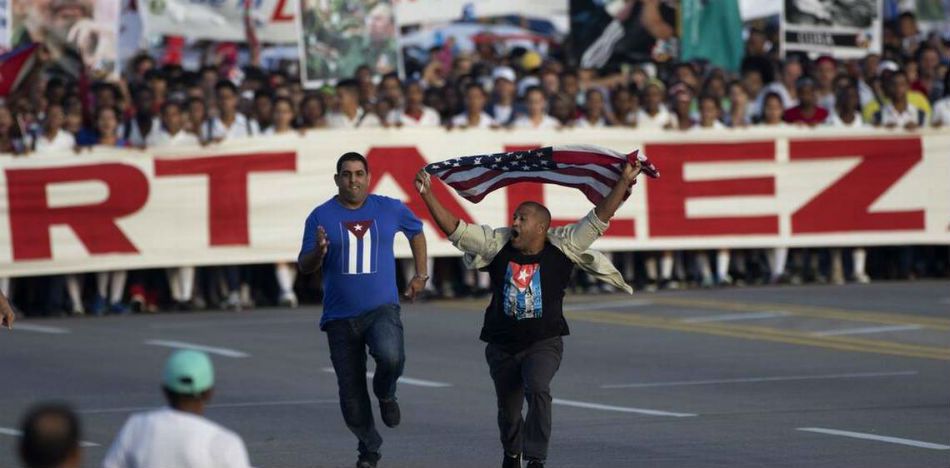 EspañolDaniel Llorente, a Cuban who captured the world's attention last May when he ran through a protest holding the United States flag at Havana's Revolution Plaza, has since been locked up in a psychiatric hospital, sources close to the situation said.
Since his arrest, which occurred on the same day as the flag incident, Llorente has been in a prison unit and, subsequently, in a psychiatric center known as "Mazorra," a mental hospital notorious for the five people who died from hypothermia there in 2010.
That protest was not Llorente's first. In 2016, he protested at the opening of the US Embassy in Cuba, and again during former President Barack Obama's visit to Havana. He also appeared with his American flag at the first landing of a flight from the United States.
"I'm alone in a five-bedroom," Llorente told the Cuban media during a recent a telephone interview. "I get only 1o minutes for lunch and 10 minutes for dinner. I am not allowed to feel the sun against my skin."
"The day after I was transferred here, the instructor of my case came to sign my record for an immediate dismissal of the crimes of public disorder and resistance that were filed against me. I don't understand why I'm here, I don't know what State Security wants from me."
A doctor allegedly said he has to be there for at least two months before something definitive is decided about the case, according to law.
Recently, the Cuban Commission on Human Rights and National Reconciliation mentioned Llorente's case in its report, but nothing definitive was decided about its future.
Source: Cubanet