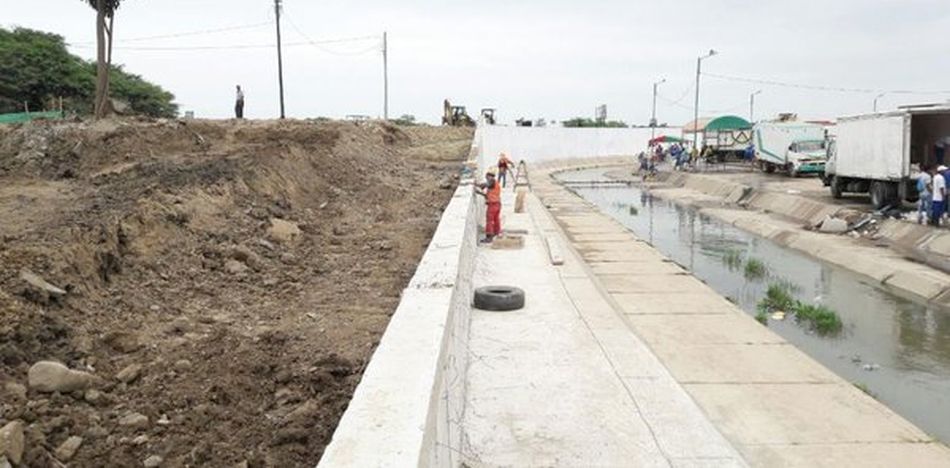 EspañolPeru is urging Ecuador to "immediately" halt the construction of a wall being built along their border, arguing that it will have a negative impact on the countries' foreign relations.
The Ministry of Foreign Affairs of Peru requested "an urgent bilateral meeting of a political and technical nature," as the construction could raise the risk of flooding in the border city of Aguas Verdes, a press release warned.
Peru's Foreign Ministry also said Ecuador didn't report the construction of the wall to them, and that the project only came up during the most recent Binational Cabinet. The details of the project did not mention a four-yard-high wall Peru authorities said.
In a letter, Peru officials also cited Ecuador's obligations to adhere to the 1998 Bases Agreement, which requires 10 open yards on the right bank of the Zarumilla International Canal as well as a path to that strip of land.
The Ministry of Urban Development of Ecuador said the wall will comply with the 1998 agreement, and that "dialogue" with Peru "remains open to finding solutions together."
"Everything is subject to revision to reach agreements," Ecuador's Minister of Urban Development María Alejandra Vicuña said.
Other Ecuador officials said construction is aimed at better controlling flooding and opening up the free transit of people once a pedestrian bridge is built.
Sources: El Comercio; Perú21.