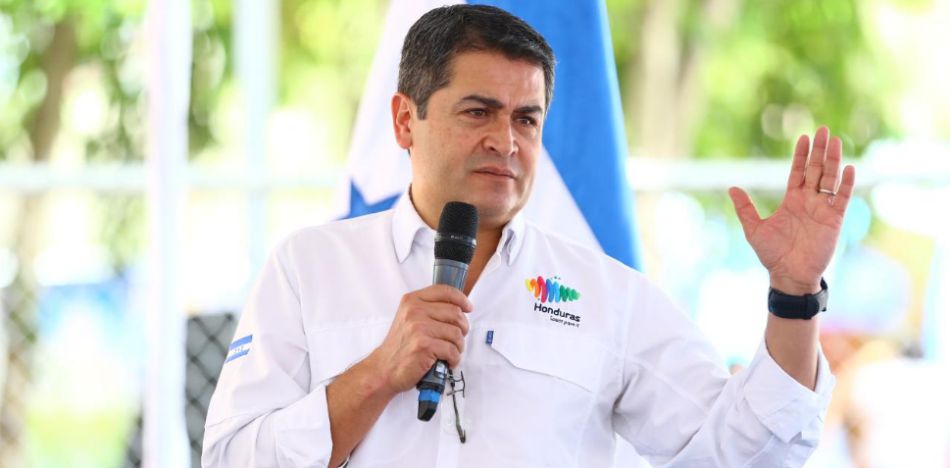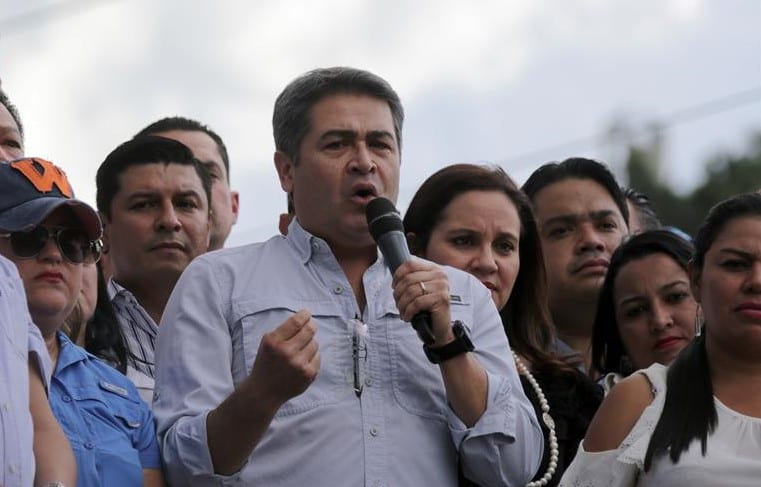 Honduran President Juan Orlando Hernández this morning used his Twitter account to call attention to the crisis in Venezuela after 54 days of protests by the opposition against the dictatorial regime of Nicolas Maduro.
Hernández expressed his administration's concern over the situation in the South American country, and indicated that "it is crucial to prevent further bloodshed, to support the Venezuelan people in a humanitarian way and to restore democratic institutions." The Honduran president also said that "the exit from the crisis must be peaceful and open to the participation of all citizens."
1/5 Seguimos preocupados por la situación en la hermana República de Venezuela

— Juan Orlando H. (@JuanOrlandoH) May 24, 2017
4/5 Llamamos a todas las partes acelerar la celebración de elecciones generales, libres y observadas internacionalmente.

— Juan Orlando H. (@JuanOrlandoH) May 24, 2017
While the Honduran president is currently attending the invitation to the inauguration of Lenin Moreno, Ecuador's new president, he also said: "We call on all parties to accelerate the holding of free and internationally observed elections." In addition, he stated that "We must listen to the Venezuelan people. In the free expression of their will is the peace and prosperity we desire for Venezuela."
Just spoke to @JuanOrlandoH he is withdrawing Honduras Charge d'affairs in solidarity with people of #Venezuela.

— Marco Rubio (@marcorubio) May 19, 2017
A few days ago, Honduras withdrew its head of staff in Venezuela, according to the secretary of Foreign Relations of the Central American country. The Central American country, through its ambassador to the Organization of American States (OAS), has been insistent on the need for hearings to discuss the fate of the South American country within that continental body.
For his part, Florida Senator Marco Rubio has highlighted the commitment and solidarity of the president of Honduras with the Venezuelan people.
President Hernandez assumed the office in 2013, and has recently won approval to run for a second term following a recent decision by the nation's electoral court.
He defeated Xiomara Castro, wife of deposed former president Manuel Zelaya, by 250,000 votes and is aligned with the conservative National Party of Honduras.