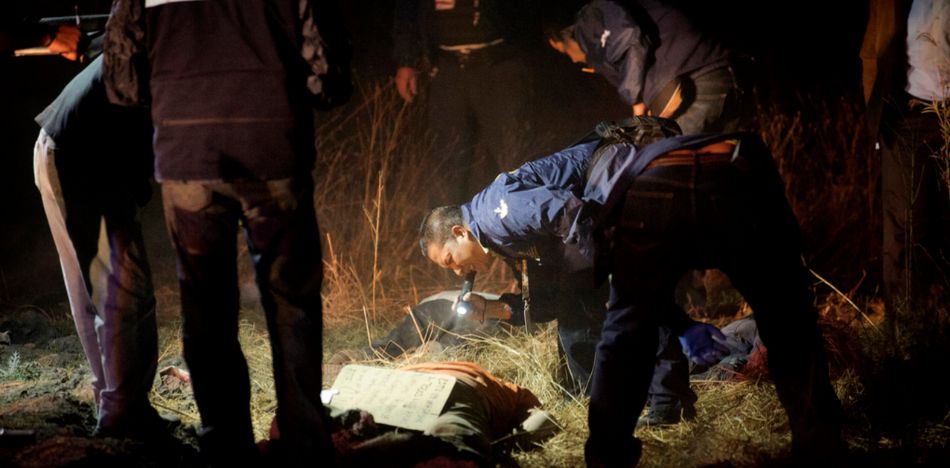 EspañolMexico is the second deadliest conflict zone in the world, a new report revealed this week.
The International Institute for Strategic Studies released the results of its Armed Conflict Survey this week, showing that Mexico is the second deadliest conflict zone in the world behind only Syria, which is undergoing a civil war.
In 2016, an estimated 13,000 people were killed in Mexico as a result of conflicts between drug cartels, other criminals and state security forces, according to the study.
However, the figure is far from what has been reported in Syria, where there were 50,000 murders last year — far outranking violent death rates in Afghanistan (17,000) and Iraq (16,000).
According to the London-based study, Mexico, unlike Syria, is experiencing a crisis "marked by the absence of artillery, tanks or combat aviation."
"It's surprising considering that the deaths can be attributed in almost all cases to hand guns," IISS Director General John Chipman, who added that conflicts around the world are causing a massive displacement of people.
In Mexico, the large number of murders was mostly recorded in rural areas due to territory disputes among cartels, whose violence caused the displacement of more than 35,000 people between 2007 and 2016.
January and February of 2017 were the most violent months, according to IISS Associate Researcher Antonio Sampaio, with 3,779 cases of homicide reported by the authorities. However, the following month was even worse: there were 2,020 homicides in March alone.
Sampaio also said that "the roots of the conflict lie in Mexico's weak institutions and insufficient socio-economic development."
Source: Univisión Noticias