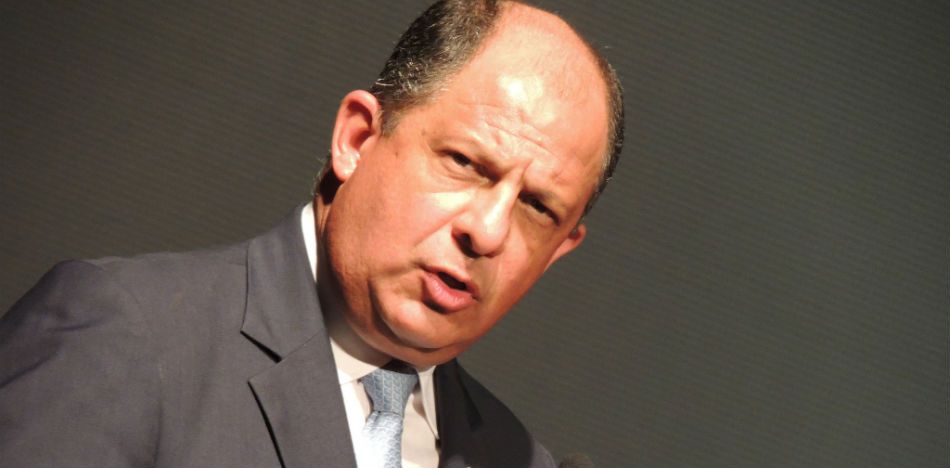 EspañolCosta Rica President Luis Guillermo Solis said the "belligerence" of the Secretary General of the Organization of American States Luis Almagro has left "very limited space" for member countries to help solve Venezuela's crisis.
"Costa Rica in no way wants to disavow the efforts made by the Secretary General, but it would seem very important to guarantee the serenity that is required for these dialogues," Solis said.
In a Madrid meeting with the media during an official visit to Spain, Solís said the rule of law had died in Venezuela. But he also denounced the "inefficiency" of international pressure against it that should be helping solve the crisis.
"It is not that there is a halt," he clarified. "What I think prevails is an inefficiency given the nature of the crisis."
"I also do not think we can say that we are close to a political dialogue that has been ineffective," President Solis said regarding meetings between Venezuela President Nicolás Maduro and the country's political opposition.
Solis stressed that multilateral organizations working to improve the situation in Venezuela have limited power to stop the crisis, which has already left more than 40 dead in more than a month of nearly constant protests demanding free and open general elections.
President Solis also said there are a large number of countries that support the Maduro administration and have therefore blocked actions from other countries such as Costa Rica, which demand that leaders respect human rights by releasing political prisoners and scheduling elections.
Source: Amelia Rueda