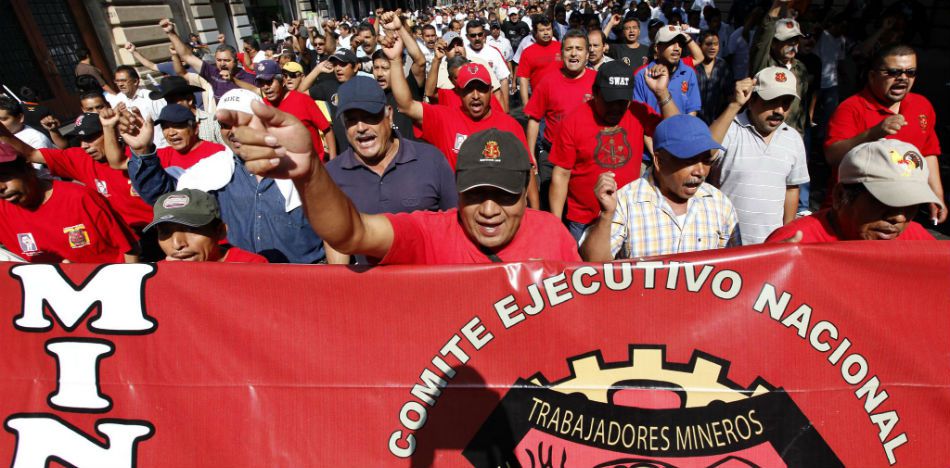 EspañolTrade unions in Mexico fight for fair rights for the workers they represent, but their leaders, some critics say, have been in power for too long — sometimes for several decades.
One of those leaders is Francisco Hernandez Juarez. He's been head of the union of telephone operators for more than 41 years. That means he's outlasted the last seven Mexican administrations.
The trade union has been making an attempt to reorganize, but critics claims it will be more of the same, concealing political interests that don't always benefit the lowest workers.
There have been attempts to create new organization in 2006 as well as in 2012, but to no avail.
The New Center for Workers is led by Martin Esparza, who in turn also leads the Mexican Electricians Union. Benito Bahena leads the Mexican Tramway Workers Alliance. Both are accused of imposing their authority over several elections and thus have maintained their positions.
Meanwhile, in the Labor Congress, trade union leaders such as Joel Ayala of the Federation of State Workers' Unions have been in charge for almost 20 years. He wanted to remain in power so badly that he broke relations with former magisterial leader Elba Esther Gordillo, who was relieved in December 2003.
Víctor Flores has been leading the railroad workers union for 22 years.
Javier Aguilar, a member of the Mexican Academy of Sciences, said trade unions "are thinking of moving, not so much to organize a new democracy, but to see if any party offers them a seat in Congress."
Source: El Universal