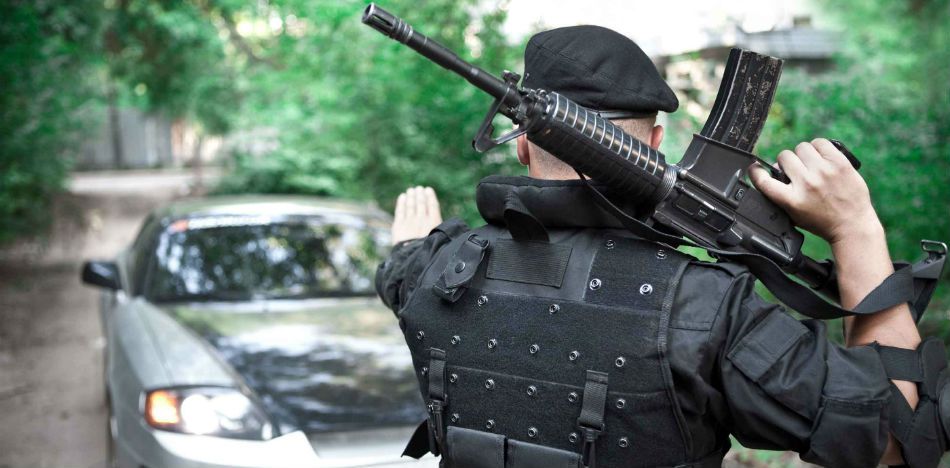 A total of 33 Central American migrants headed to the United States were shot dead by an armed command unit that controls the Sierra Tarahumara region while they were traveling in six Uber vehicles.
The vehicles were traveling along a stretch of road between Sonora and Chihuahua when the armed command unit stopped one of the cars being driven by a woman; however she was suspicious and did not stop.
After the driver did not obey the heavily armed commando's orders, they fired at all the vehicles injuring two women, one of whom was a driver. This occurred last Thursday around 10:30 p.m., local time.
According to the State Attorney's Office's preliminary investigations, one of the people who was injured identified herself as Diana Alejandra, 42, who stated that the Uber service was hired in Obregon, Sonora to transport people to the city of Chihuahua.
Diana Alejandra, who was driving the vehicle that led the convoy, stated that the armed group stopped them. However they raised an alarm, since the men in question did not appear to be policemen and continued on their way. When the unit attacked them, Elodia Yolanda, 24, was also injured, receiving a bullet in the left thigh.
There were also minors among the group of Central American migrants, one of them female. Following the investigations, state police agents transferred both the Central Americans and the Uber drivers to the federal prosecutor's office under the accusation of alleged smuggling of undocumented workers, according to the state Attorney General's spokesman, Carlos Huerta Muñon.
Mexico has been rattled by clashes between government forces, cartels, and armed vigilante groups, who compete for control of territory, particularly in northern Mexico. Illegal immigrants traveling northward from Central America have often been the targets of such armed groups.
Source: Proceso