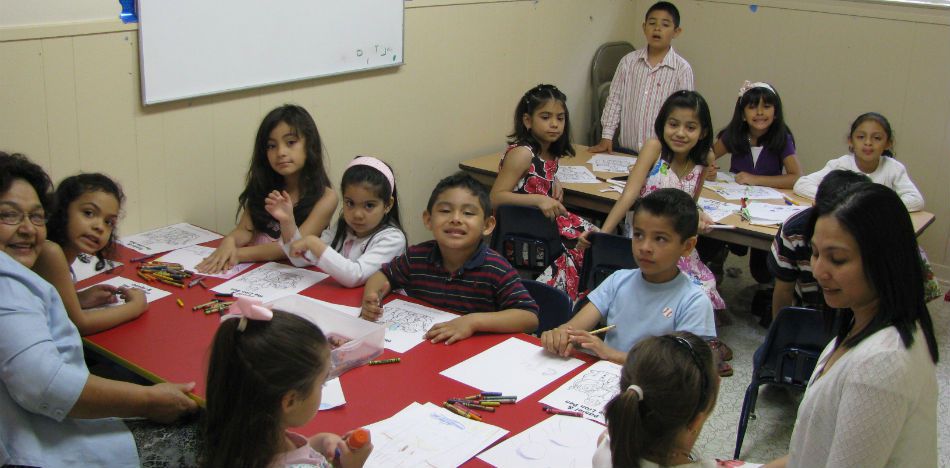 EspañolFour out of 10 children in Mexico say the feel unsafe in school, according to a recent survey called "Small Voices, Big Dreams" that was conducted by the ChildFund Alliance, an international network of children's organizations.
The opinion survey was made up of five questions for children in developing and developed countries:
"If you were the leader of your country, how would you improve education or schools? What do you like most about your school?" Is education and being able to go to school important to you? How safe do you feel in your school? And, did you have to miss classes to work so you could help your family?"
According to the children surveyed, a safe school includes measures protecting students from both physical and emotional violence.
Mexico has been consistently ranked one of the most violent countries in Latin America and the world, with drug cartels and gang activity permeating much of everyday life. Naturally, some of that leaks into schools.
This January, a 15-year-old student shot a teacher and two classmates in Monterrey before killing himself.
Meanwhile, a 2014 massacre that saw 43 students disappear from Ayotzinapa is ongoing with virtually zero progress, despite the outcries from families of victims and international human rights organizations. 
President Enrique Peña Nieto announced education reform in 2013 that would improve the hiring process and better keep track of the number of faculty and students in each school, thereby ensuring both better quality education as well as security. Protests haven't stopped since its implementation.
Still, 56 percent of Mexican children claim that their school is a safe space. Others said that it is only safe "sometimes" or that it is "never safe."
Director of ChildFund Mexico Sonia Bozzi said the information "is worrisome and makes it clear that we are not doing enough to make children feel safe in school, which should be a place that has a healthy and friendly environment."
Source: Animal Político