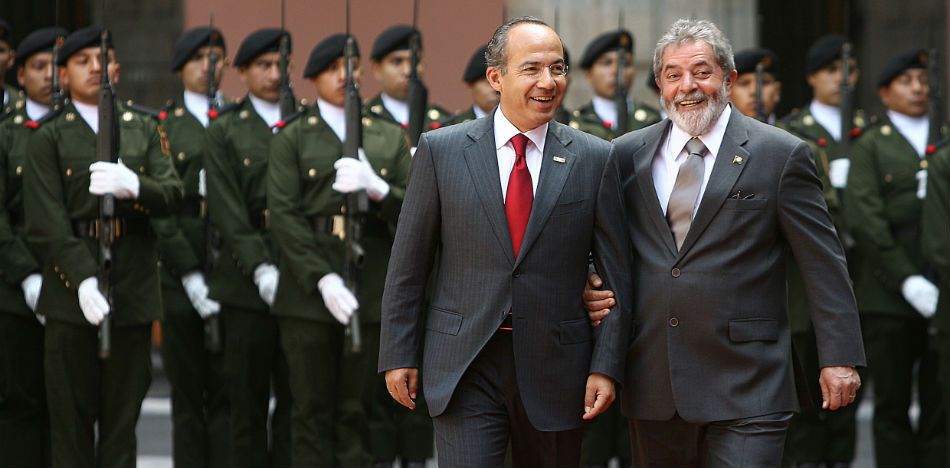 EspañolA new report claims former Mexican President Felipe Calderón and Pemex may be linked to the Lava Jato scandal in Brazil.
Mexicans against Corruption and Impunity, chaired by Claudio González Guajardo, released the results of a recent investigation revealing that Calderón may be involved in bribes paid by the international construction company Odebrecht.
An email between Roberto Prisco Ramos and Alexandro Alencar, both Odebrecht officials, detailed a meeting between then-Brazilian President Luis Inácio Lula da Silva and former Mexican President Felipe Calderón as part of a business strategy with Pemex.
The investigation, titled "The Odebrecht-Los Pinos Connection During Calderon's Administration," came to fruition thanks to access to a file containing communication records between the Mexican and Brazilian government.
"This message has been considered relevant evidence by Brazilian judge Sergio Moro in a continuing investigation against Lula for allegedly serving Odebrecht's interests by using his power as the President of Brazil," the report reads.
Calderón responded to the news with a letter describing the allegation and the meeting with Lula da Silva, which he claimed were motivated by executives of the petrochemical company Braskem — a subsidiary of Odebrecht.
"Under no circumstance did the meetings with the President of Brazil and investors imply unlawful agreements or grant illicit advantages to their benefit," he said in his letter. "At all times, Mexico's best interests and unrestricted respect for the rule of law were protected. Of course, the mere hint of bribery would have been unacceptable, "Calderon said in his letter.
According to the report, Lula da Silva also denied the accusation through his lawyers.
Source: El Universal