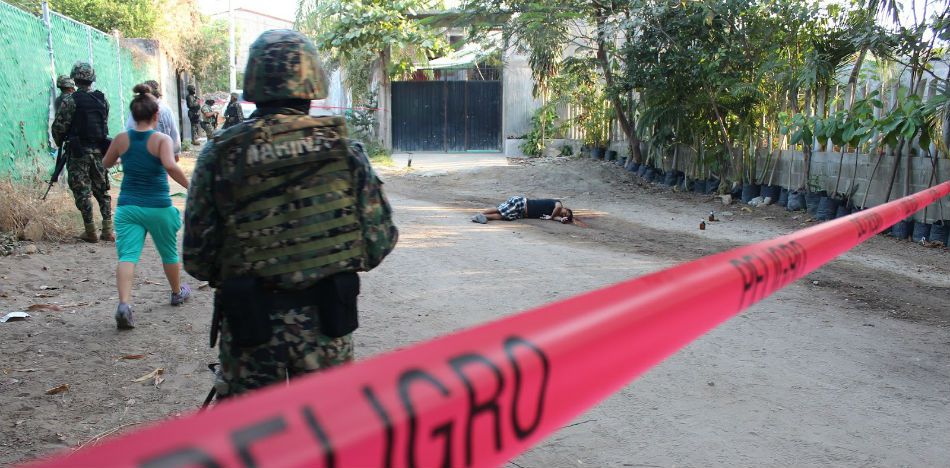 EspañolAcapulco is one of the most visited tourist destinations in Mexico, but it is also the most violent municipality in the country, according to the National Security Commission (CNS).
The CNS has labeled 20 locations in Acapulco as dangerous, including the coastal tourist zone, but there are four especially dangerous areas due to their high level of homicide, vehicle theft and high concentration of firearms.
However, these levels of violence are not recent.
Last year, the Security, Justice and Peace Organization reported that Acapulco had the highest rate of violence among municipalities with more than 100,000 inhabitants — at 72.70 percent. In that year, the municipality surpassed Cuernavaca as the municipality with the highest violence.
The most dangerous places in Acapulco are Renaissance City, Progreso, Centro and El Coloso, the report said. The remaining residences also considered dangerous are: Emiliano Zapata, La Laja, Mangos Garden, Llano Largo, Magallanes, Bella Vista, Puerto Marqués, Tres Palos, Postal, Cuauhtémoc, La Venta, Hornos, Las Cruces and Garita de Juárez.
Though local authorities have reportedly tried hard to deny it, the CNS has identified the tourist area of Acapulco as having a high rate of homicide.
The organization also said that of the total number of inmates in Guerrero state prisons that have escaped, 42.1 percent lived in Acapulco, and only 20.5 percent had complete secondary education.
In 2016, 76.2 percent of the total number of homicides committed in Acapulco were by firearms; 9.3 percent of the victims were women; 55.8 percent of those were done by firearms. Of these, 35.2 percent ranged between 16 to 25 years old, and 20.5 percent of them between 36 and 46 years old.
Other municipalities in the state of Guerrero identified as being high risk were: Chilpancingo, Iguala, Eduardo Neri, Teloloapan, Chilapa de Álvarez, Jose Azueta, Taxto, Atoyac de Álvarez, Pungabarato and Coyuca de Benítez.
Source: El Universal