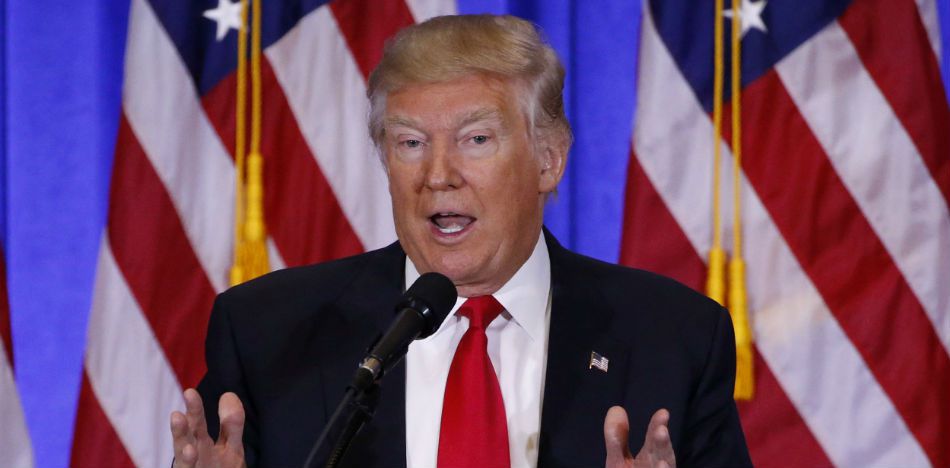 US President-elect Donald Trump has repeatedly reiterated that Mexico will pay for the border wall he has promised to erect in order to curb illegal immigration and drug trafficking into US territory. However, Mexican President Enrique Peña Nieto, has responded that "in no way shape or form" will his government pay for it.
"I could wait a year and a half until we finish negotiations, which we are going to start immediately, but I do not want to wait," Donald Trump said Wednesday at his first official press conference after being elected president.
However, there are ways in which the Trump administration could obligate Mexico to pay for the construction of the wall. They are indirect ways in which the Mexicans would draw down on the wall's total construction cost; Donald Trump was already talking about some of these indirect methods in August 2015.
Trump's official website mentions:
Confiscating the remittances that undocumented Mexicans send home to their families.
Increasing the costs of visas for Mexican nationals.
Raising the price for border crossing cards, which, Trump says, are used by about one million Mexicans each year and, according to the Republican, are used by many to settle in the United States illegally.
Donald Trump has argued that one of the main justifications to charge Mexico for the construction of the wall is because the US government has invested millions of dollars in "health care, housing, education, and social security."
"The annual cost of tax-exempt credits just to benefit undocumented immigrants quadrupled to USD $4.2 billion in 2001," says a document issued by Trump's campaign team in 2015.
According to Trump's estimates, the construction of the border wall will cost close to USD $8 billion while other estimates indicate that the cost could reach USD $10 billion. This amount is dwarfed by the remittances that Mexicans in the United States send home, which surpassed USD $24 billion in 2015.
In the first 11 months of 2016, Mexicans remittances exceeded USD $25 billion, according to data from the Central Bank of Mexico, and more than one million Mexican families benefit from them.
Donald Trump could also choose to build the wall on various segments of the border, as well as reinforce existing structures with electronic surveillance systems.
"There might be some fences. In certain parts I could accept a fence, but in certain parts, a wall would be more appropriate," said the president-elect.
From the point of view of the Mexican government the construction of a wall versus a fence is insignificant. President Peña Nieto categorically denied last Wednesday, affirming that "there is no way that that happens," referring to payment.
What is certain is that eventually many Mexicans, both in the US and Mexico, will face new sacrifices should Donald Trump live up to his campaign promise .
Source: Animal Politico