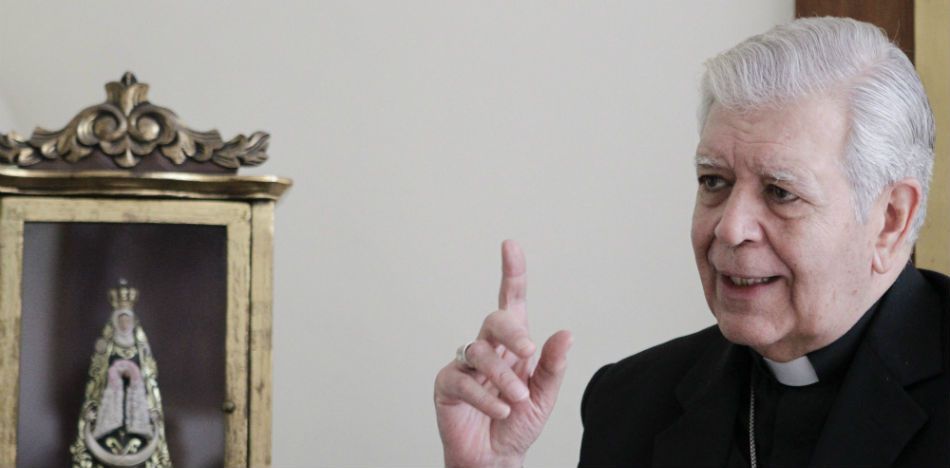 EspañolThe Vatican reportedly supports the Venezuelan Catholic Church in its request to parishioners to "rebel in a peaceful and democratic way against the Chavez dictatorship" led by President Nicolas Maduro.
Cardinal Jorge Urosa Savino, also Archbishop of Caracas, urged priests to share Sunday Mass messages that encourage Venezuelans to "not be intimidated" as well as "to eradicate the dictatorship the peaceful and democratic way."
The priests have been instructed to refute "economic war" propaganda the Chavista regime uses to explain the serious scarcity crisis that the country is experiencing.
The Venezuelan Catholic Church said that during the 2015 legislative elections, Venezuelans "voted not to agree with the current government." For this reason, the archbishop encouraged people "not to be intimidated" as well as "to put all their efforts together, stop the dictatorship and eradicate it the democratic way, in healthy peace, the peaceful way."
The priests also discussed the "millions of suffering Venezuelans" who demanded that Maduro's dictatorship "need to solve the very serious food and drug crisis," the cause of which is the "application of a misguided economic system and socialist totalitarianism that ascribes the State total control over the economy."
"Never before have so many Venezuelans had to find food in the garbage!" the Venezuelan Catholic Church's message read on Sunday, in which it also questioned the dialogue between the government and the opposition "which was a source of hope for large sectors of the country" and that "regardless of the future of this dialogue, should have provided solutions to the current crisis. We must keep in mind that the people demand peace, personal security and social coexistence, and conditions that allow us to work and live in peace."
The issue of political prisoners was also mentioned, as they recalled the 126 political prisoners, including the founder of the People's Voluntary Party, Leopoldo López, and Antonio Ledezma, founder of the opposition group Bravo Pueblo Alliance.
Source: ABC