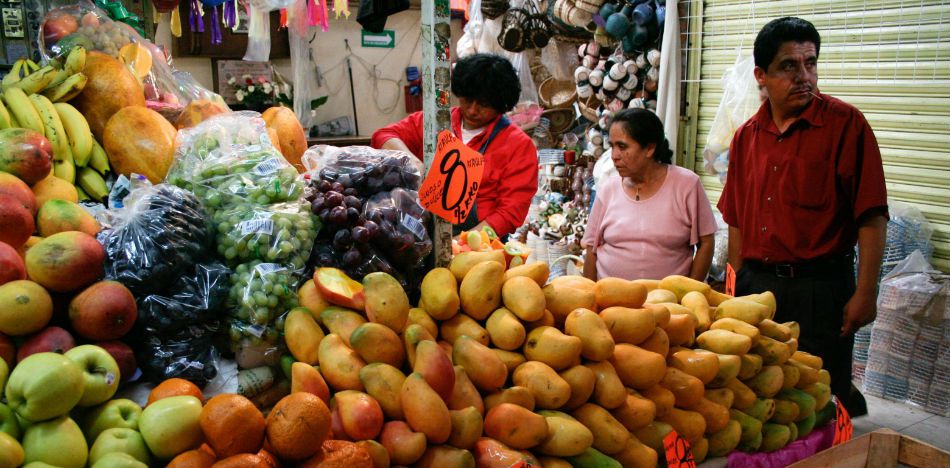 During the first half of December, Mexico's inflation rate accelerated to 3.48%, which surpassed expectations and represented the highest level seen in the last two years. This phenomenon is due to increases in the cost of goods, services, energy, and electricity rates, as announced Thursday by the National Institute of Statistics and Geography (INEGI).
Analysts had predicted a rate of 3.42%. Yet, the current figure is dwarfed by a whopping 3.97% inflation rate recorded in the second half of December of 2014. The Central Bank of Mexico (Banxico) has an official inflation target of 3%, within a range of plus or minus 1%.
Banxico increased its key interest rate by 50 basis points last week to 5.75% to offset external inflationary pressures after the US Federal Reserve raised the interest rate, and the strong depreciation of the Mexican peso against the dollar .
According to data from INEGI in the first half of December, inflation in Mexico increased 0.42%; significantly higher than the 0.31% analysts had expected.
"Core inflation, considered a better parameter to measure the trajectory of prices because it eliminates some products with high volatility, stood at 3.46% year-on-year to the first half of December," Mexican daily Milenio explains.
After this increase, private analysts predict that inflation in Mexico will close this 2016 at 3.40%.
The Mexican economy has been buffeted this year by a number of external factors, including falling oil prices and revenues, substantial decline of the Mexican peso, and threats by president-elect Donald Trump to revisit and review trade agreements between the United States and Mexico; all of which pose considerable risks to the Mexican economy.
The centrist government of Enrique Pena Nieto and his PRI (Revolutionary Institutional Party) has recently proposed a series of economic reforms, including liberalization of Mexico's substantial oil and gas industry.
Source: Milenio