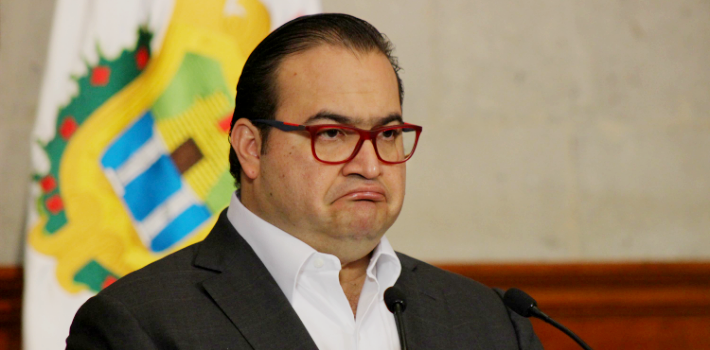 EspañolLess than a week after Governor of Veracruz, Mexico Javier Duarte asked for time off to defend against accusations of corruption, the authorities have issued a warrant for his arrest.
His is reportedly being investigated for involvement in organized crime, and illegally acquiring funds.
The arrest warrant was also issued for other officials of his Veracruz administration after a complaint was filed with the Office of Mexico by the Secretariat of Finance and Public Credit.
Duarte still retains has immunity as a public official, so to be able to enforce the arrest warrant, a judgment of origin must be made in Federal Congress and in the Congress of Veracruz.
However, officials could also choose to wait until Dec. 1, when Duarte completes his term as governor and automatically loses immunity.

According to Mexican authorities, Duarte and some of his administration's officials diverted at least $25 million used to purchase real estate in both Mexico and the United States.
They pretended to send money to shell companies, which were given false contracts and public resources.
On Monday, interim Governor Miguel Angel Yunes said Duarte escaped Veracruz last Saturday in a helicopter provided to him by Flavin Rios, interim governor of that state.
Source: Animal Político