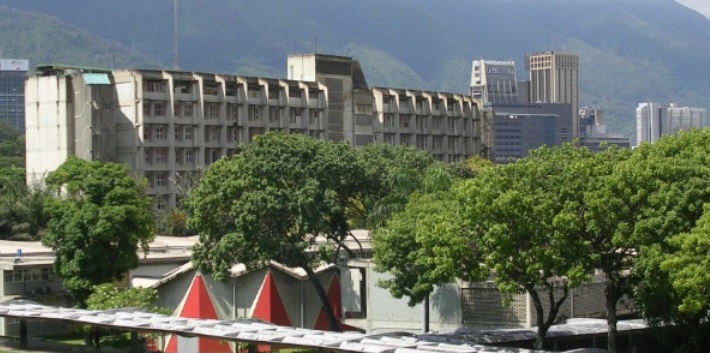 EspañolTeachers and students of the Central University of Venezuela have come out against what they called the country's shift from a democracy to a dictatorship.
In a strong joint document, the members of the university called on the population to ignore President Nicolás Maduro's adminstration, as it has entered into a democracy that offers virtually no constitutional guarantees and permanent violation of human rights.
"They broke the constitutional thread as we move from democracy to dictatorship," President of the Association of Professors of UCV Victor Marquez said. "Citizens must ignore any government that ignores the Constitution."
The statement was signed by the university union, partly in response to the Supreme Court's decision to endorse the government's ability to self-approve the state budget.
The university union said the reasons for its claims are based on the report presented by the opposition parties to the Secretary of the Organization of American States (OAS) regarding violations of the separation of powers, human rights and other constitutional guarantees that threatened to give rise to the application of a Democratic Charter in the country.
Marquez also condemned violations of human rights, persecution against those who think differently, political prisoners, neglect issues of security, the humanitarian crises and obstacles to seeing the results of the referendum.

President of the Federation of University Centers Igledias Hasler said there are no independent powers in Venezuela, which is why democracy must be defended.
"There is a government alliance with the Supreme Court, the CNE, the Ombudsman and the Citizen Power to destroy democracy in the country," he said.
The union called on the Venezuelan people to participate in collecting 20 percent of the signatures to permanently activate the recall referendum against the current government. They requested that the Faculty of Political Sciences and Law make an assessment of the situation in the country, and called on people to ignore any action that is outside the charter.
Source: El Pitazo; El Nacional