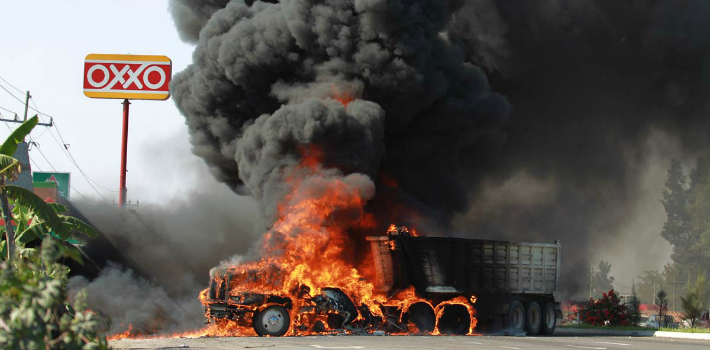 EspañolWhat was until four years ago a little known criminal group has become a threat to Mexico and Joaquin "El Chapo" Guzman.
A new wave of violence and corruption has been growing in the country, under the leadership of former  policeman Nemesio "El Mencho" Oseguera, who is running the Jalisco New Generation cartel.
But the tentacles of this criminal organization extend beyond Mexican territory. Its reach goes all the way to China, Africa and eastern Europe — leaving a trail of blood that has evaded attempts by President Enrique Peña Nieto to restore peace and law.
The proof of this is the 3,800 people that were killed between the months of July and August when the group reemerged, taking the place of the Sinaloa cartel led by Chapo Guzman through the use of bribery of and attacks on security forces. They reportedly learned these techniques from the Guzman Loera cartel while intercepting drug trafficking routes from rivals.
Policemen on payroll
"People no longer trust the police," said Eduardo Almaguer, attorney general of the state of Jalisco. "People believe and feel that the state police are a criminal group."
A cartel member who is in prison reportedly said half of the municipal police in Jalisco are corrupt. He said they were on a monthly payroll, with payments ranging from US $ 52.00 to US $ 2,600.
But the cost of not yielding to the pressures of the criminal organization are high. In 2015, the cartel killed more than two dozen police in six weeks, and shooting down an army helicopter.
Source: Reuters