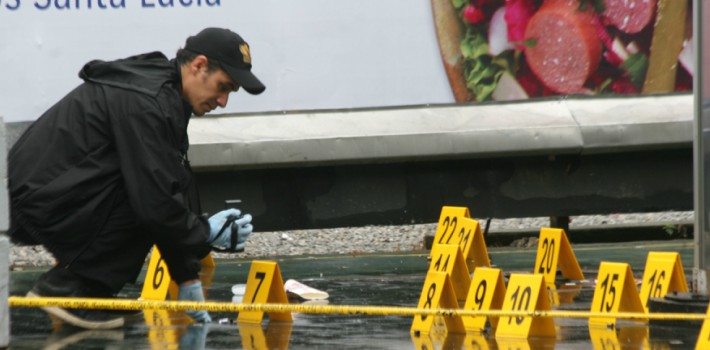 EspañolCalls recorded last month by El Salvador's Attorney General reportedly revealed terrorist plans by the country's gangs.
The Attorney General of El Salvador recorded calls in which gangs agreed to the implementation of "Plan C," which outlined the purchasing of heavy weapons for death squads that would carry out terrorist attacks involving mass slaughter and the takedown of helicopters.
This is reportedly the continuation of a Plan A and B designed to overcome measures implemented by El Salvador's government in March to counter prison gang uprisings.
Plan A involved countering the government's plans to lower high homicide rates caused in part by three gangs: MS-13, 18 Revolutionaries and The Southerners. The government's plan also reportedly involved hiding some of the murder rate statistics caused by these groups.
The government also locked main gang ringleaders in maximum security prisons, and cut communication between imprisoned gang members .
According to tapped calls of several ringleaders of the MS-13, the meeting was held 20 days after the government cut communications. They also decreed a state of emergency in all prisons holding gang members.
From that meeting came Plan B, which was also called "Project Mara or Family." Maras agreed that for a month, the money of all extortions nationwide would go to a common fund. This included money collected from the extortion that run within prisons. That agreement was mandatory, because it was for the benefit of the "family."
With that money, they agreed to buy about 500 rifles for the same number of gang members who would be trained as an elite unit. They were meant to be capable of colliding head-on with the police and armed forces. They were also meant to be able to counter death squads.
The recording reveals that the purchase of weapons for the plan also included explosives as hand grenades and grenade launchers to destroy armored vehicles and shoot down helicopters.
Sources: El Diario de Hoy