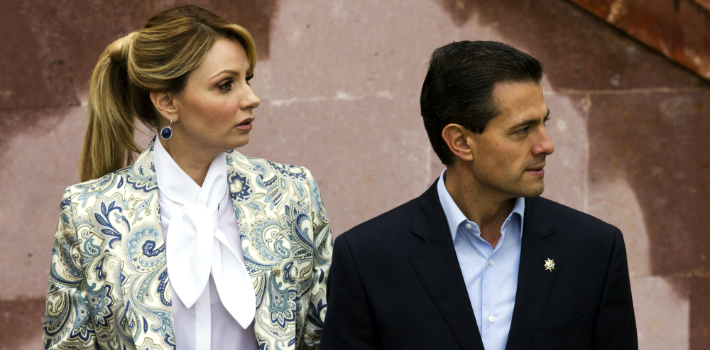 EspañolLess than a month after President Enrique Peña Nieto apologized for a host of scandals that took place in the President's house, his wife Angelica Rivera has returned to the center of controversy.
Rivera used a US $2-million apartment in Cabo Vizcaya south of Miami Beach that is owned by Pierdant Group, a company that seeks to obtain contracts with Peña Nieto's party to reshape national ports, according to reports.
The scandal has forced Rivera to disclose her assets.
In a November 2014 video, the first lady admitted to having an apartment in Miami.
"I bought it in 2005 in a city where I lived for a year with my daughters," Rivera said. The property has three bedrooms and four bathrooms. The private complex has a pool and tennis courts.
Entrepreneur and Founder of Pierdant Group Ricardo Pierdant acquired an apartment in the same complex four years later. The employer allowed the first lady to use both apartments as long as they were technically the same property. The two apartments even have the same phone number, according to media reports.
In March 2014, Pierdant Group started paying property taxes for the other apartment under Angelica Rivera's name. This switch was made a month before the Mexican government published the 2014-2018 National Infrastructure Program detailing the expansion of the Port of Altamira, Veracruz and to build a loading dock in Tuxpan, Veracruz.
The property in Miami of Rivera, a soap opera actress who worked 25 years for Televisa, had already raised questions in November 2014. An investigation by Univision said the wife of Enrique Peña Nieto took only six years to pay off the mortgage loan of US $1.3 million.
The amount was paid in 2011, though she had until July 2035 to do so. By that year, she had already become the wife of the then Governor of the State of Mexico.
Sources: The Guardian, El Universal