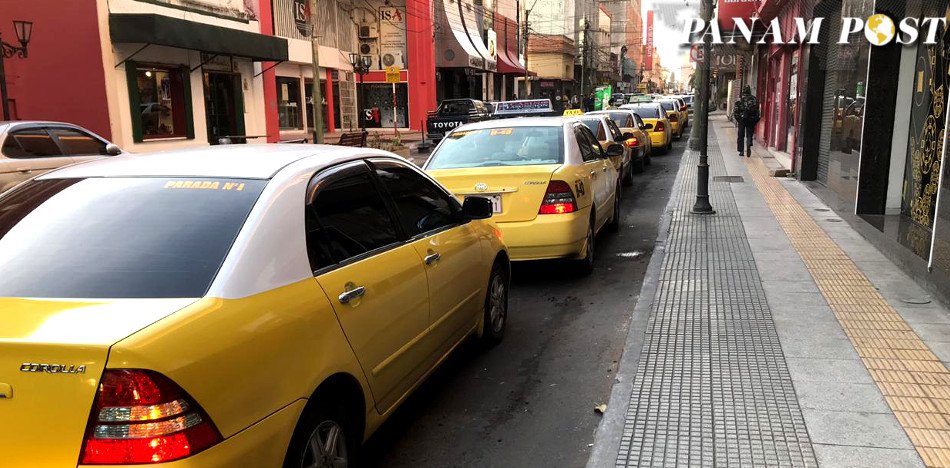 By Federico Rabino
Once again, the streets of Asunción, Paraguay have been stormed by the so-called "Yellow Swarm": the taxi mafia that seeks to achieve the regulation of competition through the use of the force of the state control.
As a result of the boom in the use of the Uber and Muv ridesharing platforms, the demand for taxi service has fallen precipitously. They no longer enjoy a lucrative monopoly on the private transport service sector, and now that they are facing healthy competition, they are protesting in the streets of Asunción, and other cities, in order to call for government regulation (really a government crackdown) on these platforms.
Arístides Morales, president of the Association of Taxi Professionals of Asunción argued that "Muv and Uber are lacking. At this time they are pirate vehicles, they do not have the permission to transport people…in terms of public law, administrative law, what is not specifically allowed is strictly prohibited."
However, what analysts and taxi drivers do not understand is that both Uber and Muv are not transport companies, but act as means through which authorized drivers (sellers) and passengers (buyers) can agree to the terms of a transportation contract. Analysts and taxi drivers simply do not understand what the sharing economy consists of. In simple terms, it is based on an exchange of goods and services through the use of technology platforms.
Uber and Muv do not offer a transport service per se, but they facilitate the relationship between those who are willing to share their vehicle with third parties and third parties who need to be transported to a certain place and are willing to pay for the service used.
However, there are always those who do not go along with taxi union leadership. Workers of the taxi stop No. 25 in the city of Mariano Roque Alonso, which is located 16 km from the capital, have said on Facebook that they are not joining the protest. Moreover, they welcome the arrival of new platforms, as a way to help transform the taxi industry, which should "not relax its standards" and continue striving to improve.
Paraguay should allow free competition, which means that each small business operator strives to provide a better service to the end consumer. Paraguayan taxi drivers should not be allowed to use the intervention of the state to maintain the status quo which is unfair to consumers. The taxi industry is notorious for providing terrible service, at inflated prices, while cheating and taking advantage of customers.
In short, the "yellow swarm mafia" must understand that the individual must be able to freely choose the means of transport that best meets their needs. The solution lies in the competition and in the innovation of the service offered by ridesharing plaftorms, and other elements of the sharing economy.