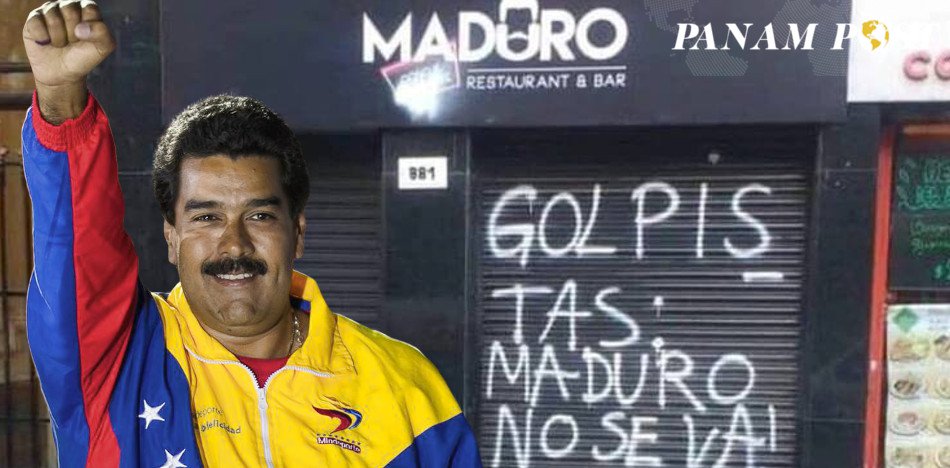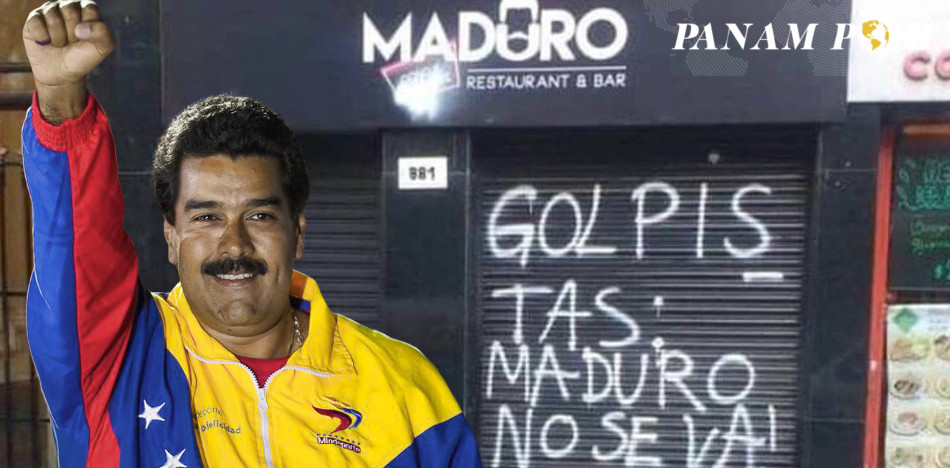 Spanish – Argentina is one of the most frequently chosen destinations by Venezuelans who had to escape the colossal crisis caused by Hugo Chavez and Nicolas Maduro. Many Venezuelans manage to get a variety of jobs and work with new Argentine colleagues. Others, with some small capital of their own, can start a business.
This was the case of Alexander Fajardo. He decided to open a bar and restaurant in the porteño neighborhood of San Nicolas. Fajardo's family is still in Venezuela. His objective was to get enough funds to bring them out of the country. However, besides the traditional food, his signature dishes, and Caribbean drinks, Fajardo decided that the venue should have a clear theme: protest against and condemnation of Chavismo. The ideology caused much damage to his family and compatriots. As if to leave no doubt about his message, Fajardo named the place "Maduro, coño e tu madre" (Maduro motherfucker).
The restaurant displayed beautiful pictures of the typical sites in Venezuela but also included photos of the repression by the governmental authority in his country. The owner of the establishment had called the theme "gastronomy of resistance." That's why the menu included drinks and dishes with names like "Pepito El Manifestante" (The Demonstrator Steak), or "Pepito Resistencia" (Resistance Steak).
However, Fajardo found himself in problems very soon. One day he saw that Chavista groups had painted the curtain of the restaurant in Buenos Aires during the night. "Golpistas: Maduro no se va va" (Traitors! Maduro is not going), they left him a warning. Initially, Fajardo didn't attach importance to the episode and continued to work in his business and save the resources to bring his family to Argentina.
Recently, Fajardo received worrisome news from his wife in Caracas. "My wife called me and told me that the 'colevtivos' or armed collectives had arrived at our business in the Central University of Venezuela. First, they started charging a 'vacuna,' extortion. They were charging me a certain sum of money to operate else they would burn my business," Fajardo told Infobae.
Further, the situation worsened when the collectives found out that his family owned the restaurant in Buenos Aires with a theme critical of the dictatorship. "They found out that I was the owner of the business in Argentina; the one with the name that bothers them. They spoke directly to my wife and told her that if I didn't close the place, they would burn it down," he added.
Concerned, not only about his business in Buenos Aires but also about his family in Venezuela, Fajardo had to close the bar and lose his investment. The threats were explicit: "If you don't stop the business, you are going to pay the consequences," the collectives told Fajardo told through his family.
"The dictatorship continues to persecute me here. The misfortune of Venezuela has reached here," said Fajardo.