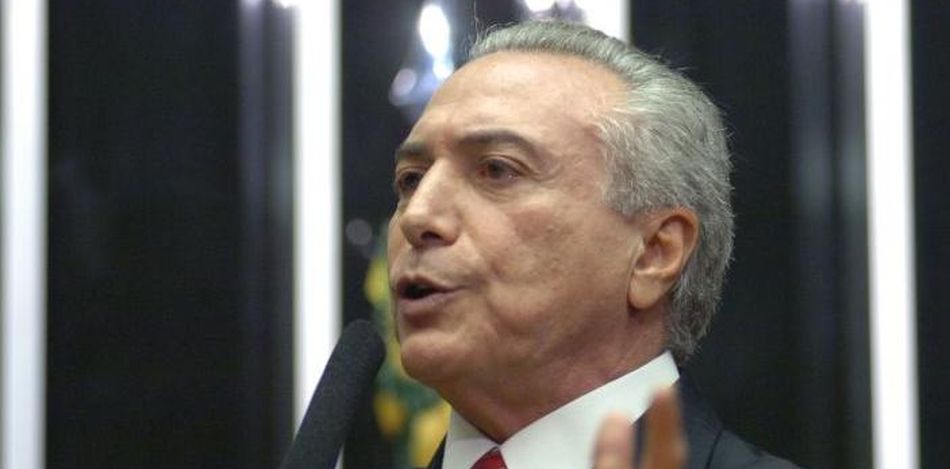 By Yigal Chazan
Recession-defying foreign direct investment flows into Brazil bode well for an ambitious multi-billion dollar privatization program, but stalled economic reforms, the complexity of many of the sell-offs and political and trade union opposition could hamper the process.
With just over a year before his term in office ends, the country's embattled and weakened centre-right leader Michel Temer – the first sitting Brazilian President to be formally charged with corruption – hopes the sell-offs will expedite a sluggish economic recovery. He plans to raise revenue and boost private investment by auctioning nearly 60 state assets, ranging from oilfields, power utilities and roads to the national mint. Estimates suggest the privatization, Temer's latest bid to loosen the government's grip on the economy, could generate nearly $13 billion.
Since coming to power in August 2016, Temer has sought to reverse the failed interventionist economic policies of his leftist predecessor Dilma Rousseff, who was forced out of office for breaking fiscal rules to cover up the scale of the country's huge budget deficit, now standing at 9 per cent of GDP.
The sell-off program, trailed late last year, comes as Temer battles corruption allegations that have undermined support for his business-friendly reform agenda. He had been making significant strides towards lifting Brazil out of its worst recession for a century, which has seen the economy contract 7 per cent over the past two years.  While an overarching objective of the auctions is to promote growth and create jobs, they will also help to plug the $50 billion budget deficit. Yet the sales come at a difficult time for Temer.
In early August, he narrowly defeated an opposition motion in the lower house of Congress to put him on trial in the Supreme Court on corruption charges. Temer denies accusations that he arranged to receive $12 million in bribes from the head of a giant meatpacking company, JBS, in return for political favours – the latest episode in Brazil's long-running, graft-fuelled political drama. The month before former president Lula da Silva was sentenced to nearly ten years in prison after being convicted of corruption and money laundering linked to the Petrobras affair, the massive bribes-for-contracts scandal involving the state-owned oil company. Lula plans to appeal the verdict.
Buoyed by the Congressional vote, Temer has vowed to continue his reforms but the bribery scandal, and his plummeting poll rating, now just 5 per cent, could derail efforts to overhaul the bloated pension system, a huge drain on public finances. There are indications that some lawmakers would prefer to postpone the move beyond the October 2018 presidential elections, in which Temer is not expected to run.  He clearly has a limited period to push through with pension and other reforms.
In the wake of the Temer graft allegations, the government has been forced to abandon budget deficit targets after legislators refused to raise taxes. Officials will hope the privatizations provide at least a temporary financial fillip. Several regional airports were sold off in March raising $1.2 billion, and net foreign direct investment in the 12 months to the end of May reached $80 billion, one of the highest levels in the world, despite the political and economic turmoil. While that bodes well for the upcoming auctions, it is unclear how uncertainty over Temer and his reforms will impact foreign investors. Soon after the privatizations were announced, Temer set off on a state visit to China – Brazil is the main destination for Chinese investment in Latin America – to drum up investor interest.
Late last month, news of one of the main auctions, the partial sell-off of Electrobras, the country's largest utility, pushed the benchmark Bovespa stock index to a seven-year high. As with many of the privatizations, the sale of Electrobras, which officials hope will raise up to $6.3 billion, is likely to be complex and take time, a commodity Temer is running short of. The giant utility's nuclear power plants and Itaipu hydro-electric dam, shared with neighboring Paraguay, will need to be stripped out of the privatization. The government is to remain a shareholder and reserve the right to veto some strategic decisions, which might put off some investors.
Political opposition to the sell-offs is already emerging, mainly focused on Electrobras, which generates 40 per cent of the country's electricity.  Notwithstanding the government's reassurances over veto power, its opponents have warned Brazil's power supply may be put at risk. Even within Temer's own party, concerns have been expressed about the sale of such a strategically important company.  Some opposition parties have denounced the privatizations as merely an attempt by the President to reduce the budget deficit, with the Workers Party of Brazil calling on Brazilians to resist "in all possible ways". Trade unions have also warned they will oppose any move that leads to job losses.
Privatizations in Brazil are a particularly sensitive issue. In the 1990s they were marred by allegations of mismanagement. Critics have charged that they mainly serve business interests, with some sales proving highly controversial. In 1998, the $19 billion auction of the telecoms giant Telebras, then the biggest sell-off in Latin American history, caused riots in Rio. The disturbances came after government lawyers stopped a wave of trade union court injunctions intended to halt proceedings. More recently, the privatised telecoms provider Oi last year filed Brazil's largest-ever bankruptcy protection request to restructure $19 billion of debts.
Over the years, there have been some good privatization stories, such as the successful sell-offs in the 90s of aircraft-maker Embraer, now the world's third-largest commercial jet manufacturer, and the mining company Vale, which has operations in 30 countries. Temer will hope to replicate these successes, but like his stuttering reform program there are likely to be hitches and setbacks along the way.
Yigal Chazan is an Associate at Alaco, a London-based business intelligence consultancy.