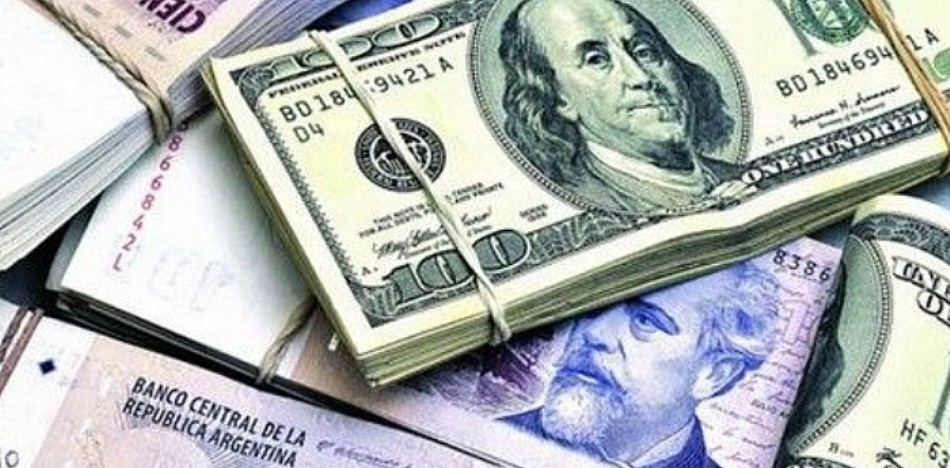 EnglishBy Yamila Feccia and Garret Edwards
These days, Argentina is immersed in the labor debate. While, fortunately, some signs of economic recovery are beginning to show, the country has been left out of the global market due to high labor costs, which make it the least productive in America. Argentina faces an unemployment rate of 9.3 percent, so it is essential to commit to serious labor reform that favors long-term employability and sustainability. The current scenario needs change that allows for more flexibility in employment, and for a primary system that is more dynamic, as seen in Brazil.
Following the reforms made by Chile, Colombia, Mexico and Peru, Brazil continues to introduce measures that optimize labor costs, becoming one of the most flexible countries in the world, with the most efficient level of productivity in the region. These actions widen the gap between Argentina and Brazil, placing the former at a disadvantage, as investments may be veering away from Argentina and into its most important trading partner, where labor taxes and wages — in dollars — are as much as 30 percent lower. Given this scenario and the fast-changing work world, Argentina does not have many options but to implement measures that speed up the improvement of competitiveness.
But first, let's explain what we mean by "flexibility." When it comes to labor, flexibility does not refer to precarious working conditions for employees, as many believe, but rather to implementing a framework that can foster the creation of jobs and the maintenance of existing ones. That is to say, the focus should be placed on reducing stifling labor costs and the industry of labor lawsuits, which conspire against competitiveness and productivity. Argentina must eliminate its broken incentive structure, which through legal adventures and judicial mafias benefits — with few exceptions — lawyers and multiple judicial middlemen while harming workers and employers.
The labor costs that companies in Argentina must face not only result from a severe tax burden, but also from the rigidity of the national labor market and the flawed incentives that stem from them. According to Heritage Foundation's Index of Economic Freedom, Argentina is not merely the country with the highest fiscal pressure in the region, it is also among the worst 20 countries in the world in that category. Additionally, it ranks as one of the Latin American countries with less labor freedom, with a score of 46.1, below Ecuador (47.3), El Salvador (54.5), Guatemala (48.2), Costa Rica (53.9), Nicaragua (55.6), Chile (64.3), Brazil (52), Peru (62.8) and Uruguay (62.9), among others.
Between 2013 and 2015, according to official data from the National Labor Risks Secretariat, the number of labor lawsuits multiplied by 24 and the litigation index increased by 2,369 percent. However, at the same time, since the Labor Risks Act has come into force, labor accidents have gone down and the number of employees covered by a Work Risks Insurance Company doubled. In this respect, Brazil took appropriate measures, as it had similar statistics: out of 10 workers, three filed a lawsuit. In Argentina, the ratio is two out of 10, and in Mexico one in 10. In the rest of Latin America, those numbers are lower. For example Chile has 0.25 lawsuits for every 10 employees. Incentives are poorly placed, and it seems to be more beneficial to sue and generate juicy legal fees than to play for the same team and push for progress.
Interaction between trade unions in Brazil is less than half than in Argentina, where there are 6,400 unions, with labor laws inherited from Peronist policies. It is hard to understand why the romantic idea of trade unions defending workers is still around, when on the contrary they stiffen the formal economy and end up indirectly promoting an informal one. The question is whether Argentina is in a position to undergo a reform and the answer does not seem to be simple. Nor do the official answers. Statements such as the ones given by Minister of Labor Jorge Triaca would suggest that Argentina will not undergo a Brazilian-like labor reform. At the same time, Minister of Finance Nicolas Dujovne hints at the possibility that this may not be so definite. The turning point might be on the horizon: the results of the midterm elections of October 2017. The consolidation of the outcome obtained in the general primaries of August of this year could end up being the springboard that brings about the measures so necessary today.
Productivity, growth, competitiveness and incentives: terms that are fading in the Argentinian sunset. A sunset that should take Brazil's current situation as its compass, so that Argentina can create mechanisms for hiring new employees for shorter times, with the aim of diminishing informal work with simple disengagement procedures and low costs, with a reduction in employers' contributions and greater penalties for work behavior that complicates the normal operation of companies, and with the chance of allowing decentralized salary negotiations, by company and/or sectors. All of this is the key to success, the key to taking Argentina out of that stale labor system and into flexible reform before it is too late.
Yamila Feccia is an Argentine economist from Rosario who specializes in the analysis and development of economic variables. She is a researcher with the Center for Social and Economic Research at Fundación Libertad in Argentina.
Garret Edwards is an Argentine lawyer with a degree from Universidad Nacional de Rosario. He's the director of Fundación Libertad's Law Research division and a professor of Philosophy of Law at Universidad del Centro Educativo Latinoamericano.