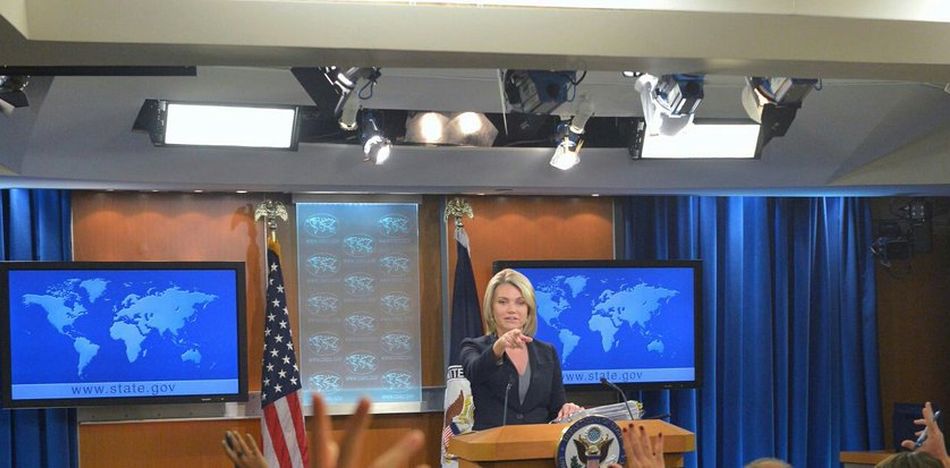 EspañolThe United States has condemned the Venezuelan regime's decision to prosecute political opponents for alleged "treason to the homeland" — specifically, the alleged treason of supporting US economic sanctions against President Nicolás Maduro and state-owned companies.
"The United States condemns the call of the illegitimate Venezuelan Constituent Assembly to trials of the political opposition, including members of the democratically elected legislative assembly, with charges of treason and culpability in the economic crisis," said State Department spokeswoman Heather Nauert in an official statement.
The statement comes in response to the Constituent Assembly's approval of a "historic trial" against Venezuelan opposition members for allegedly calling for and endorsing US President Donald Trump's economic sanctions. The decree announcing the trial accused the opposition of being traitors to the country, and "national political actors of marked anti-Venezuelan character" who must be held responsible for their "economic aggression."
But the economic aggression supported by the opposition — US sanctions — comes in response to massive inflation and widespread shortage caused by chavista policies.
"The economic situation in Venezuela is the result of the wrong policies and corruption of the regime of Maduro, who is directly responsible for the suffering of the Venezuelan people," the spokeswoman continued.
She added that, for the United States, such a decision represents another "rupture in the Venezuelan constitutional order."
Nauert took the opportunity to urge Maduro's regime to hold free, fair and audited elections with international observers, to dissolve the illegitimate Constituent Assembly elected this July through a fraudulent election, to respect the constitution and the authorities of the National Assembly, to provide for the immediate and unconditional release of all political prisoners, and to meet the humanitarian needs of the Venezuelan people.
The regime's decree, meanwhile, condemned the "financial blockade of the government of the United States of America against the Venezuelan people," and denounced a supposed plan to justify military intervention in Venezuela.